GMC Armbruster/Stageway Suburbans
Below are some GMC & Chevrolet Suburbans stretched by Armbruster/Stageway of Fort Smith
Arkansas. I found A GMC 15 passenger 6 door Armbruster/Stageway Suburban in Pocatello
Idaho & got some photo, which you will see below in the history section. You will also
see Photos of a 1964 GMC/Armbruster/Stageway Yosemite Park Tour Bus. If you own
one of these unique Suburbans, e-mail me, I would like to feature it here.
Armbruster/Stageway, Inc. Company History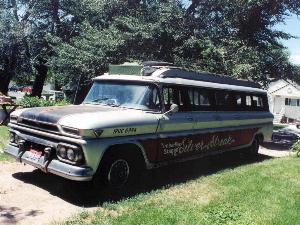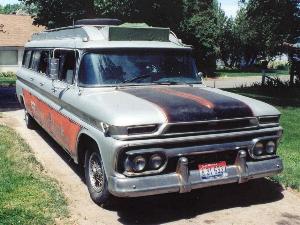 Uncertain of the author or exact year of this article
Armbruster/Stageway, Inc. began as Armbruster & Company in Fort Smith, Arkansas, in
1887 & was organized by Tom Armbruster.- Charles Kaiser & Walter Walkford. The
business was formed to build & repair all types of horse-drawn vehicles. As the country
progressed & the automobile came into its own, these men adapted their talents to
provide an auto body repair, paint, & trim shop for the needs of Fort Smith & the
surrounding communities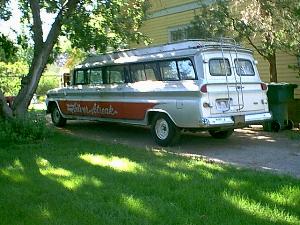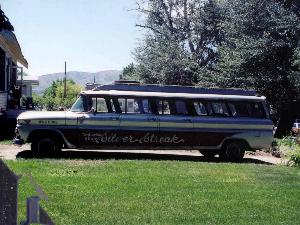 From the time the business started until the early 1920's, these men were doing general
repair work on all types of vehicles. However, in approximately 1921 Jordan Bus Lines
approached Armbruster & Company & asked if they could "stretch" an automobile &
make it into a small bus since the shuttle bus lines they were running could not operate a
large bus profitably on short runs.
This had never been attempted by Armbruster & Company, but it was decided that the
idea should be tried. From past records, the nearest anyone can guess as to the completion
of the first Armbruster "stretch" unit is early 1923.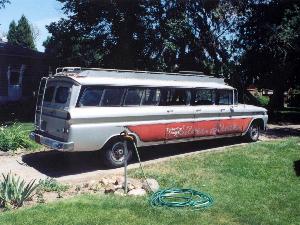 The three owners continued building the developing business through the 1920's, 30's, &
40's building an average of 20 units per year & employing from six to 12 men.
In 1949 Mr. Kaiser was operating the business along with Mr. Armbruster, who was semi
retired, & six employees. In the fall of 1949 Mr. Kaiser suffered a fatal heart attack &
Mr. Armbruster decided to sell the business & go into full retirement.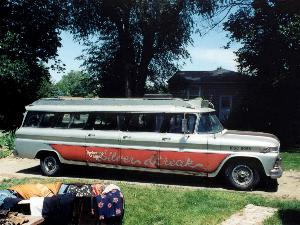 The purchaser of the business was Ed Robben of Cincinnati, Ohio, who took over
ownership & management on May 1, 1950, with six employees & a plant with an area
of 10,000 square feet. He was accompanied by his son-in-law, Milt Earnhart. Over the
years the firm gradually expanded & seven adjacent residences were purchased &
moved to provide more plant buildings, floor space & parking area. Armbruster &
Company was incorporated in 1956.
An Ohio Corporation named Stageway Coaches, Inc. operated out of Queen City Chevrolet
Company in Cincinnati & handled a large percentage of Armbruster's sales. That corporation
was eliminated & incorporated as Stageway Coaches, Inc. in Fort Smith in 1962.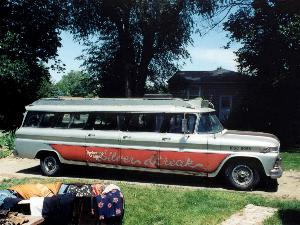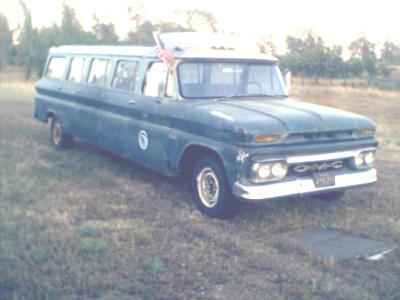 Armbruster & Company, Inc. was the manufacturing firm & Stageway Coaches, Inc.
handled sales. After Mr. Robben's death in 1966, the two corporations were combined as
Armbruster/Stageway, Inc.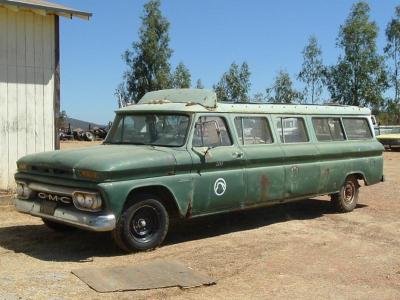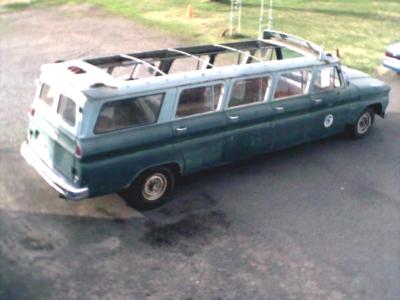 In 1973 Tom Earnhart, Milt's son, joined the firm after graduation from college &
having been involved in his own advertising agency. Tom immediately began an aggressive
advertising program with a distributor network. The resulting increase in business
necessitated building a new plant in 1980.
In January 1981 the firm was purchased by Camartex, Inc. The present officers of
Armbruster/Stageway, Inc. are: James R. Mankowski, Chairman of the Board; Ross
Barrows, President; & Milt Earnhart, Vice-President.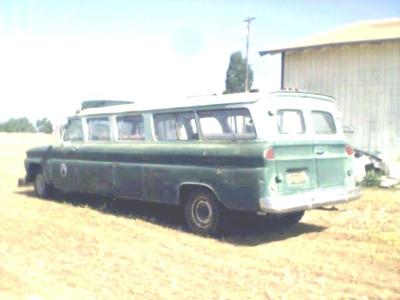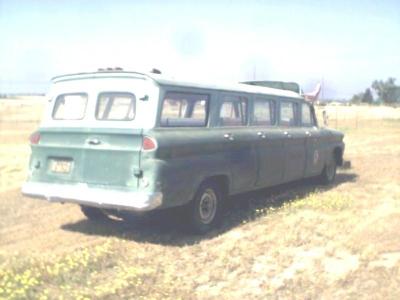 The firm presently operates at three locations - the original location on North 9th Street,
the 28th Street plant, & a third plant on North 3rd Street. Combined, these three
locations cover a total of 140,000 square feet & employed approximately 180 people.
Armbruster/Stageway is the oldest & largest custom-limousine manufacturer in the
world & currently produces well over 1,000 units a year in limousine conversions,
convertibles, crew cabs & Suburbans in addition to many very specialized vehicles such
as exotic cars, stretched Rolls-Royces & Mercedes.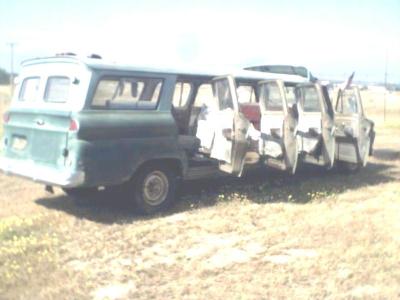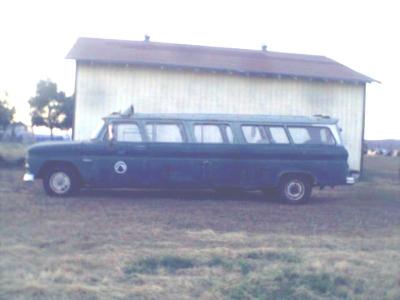 Customers have included automobile dealers, limousine operators, funeral directors, oil
& gas companies, sightseeing companies, schools, governmental agencies, nationally &
internationally known personalities & celebrities, Heads of State in the United States,
Heads of State & Royalty in both Europe & the Middle East.
Armbruster/Stageway limousines have been featured in countless magazine & newspaper
articles as well as having been seen in many television programs, movies, & national
automobile shows.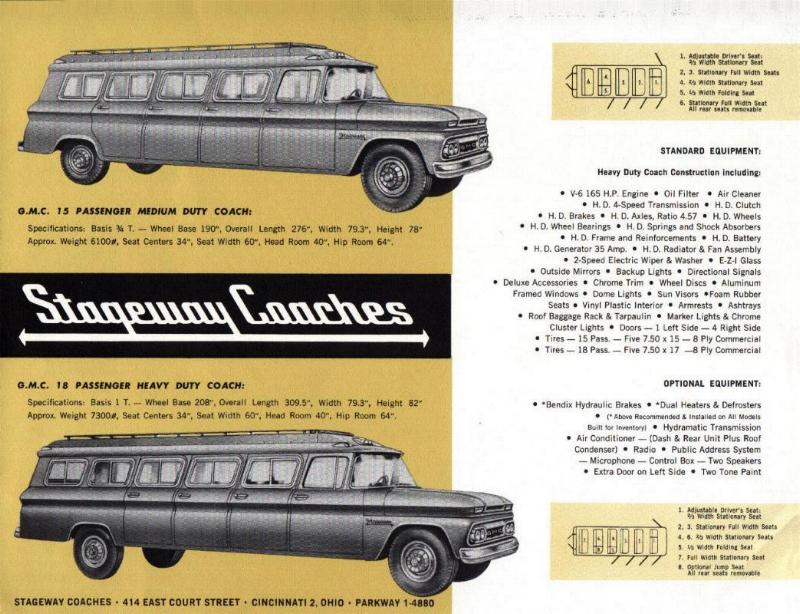 1962 GMC Armbruster/Stageway Suburban Brochure.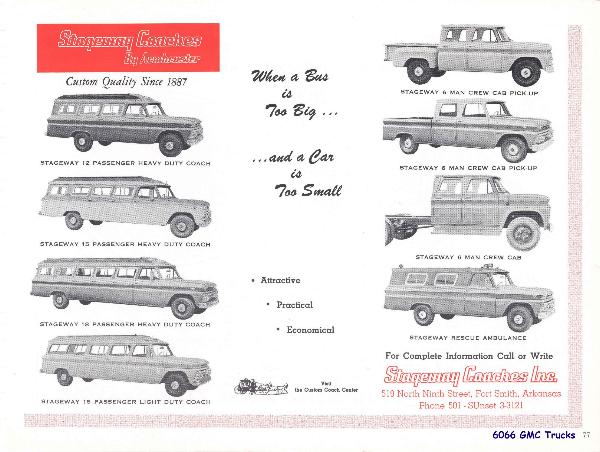 This is a Page from the 1964 GMC Truck Equipment Catalog, which the dealer would use to
order Truck Bodies & conversions for the customer from.
Chevrolet Armbruster/Stageway Suburbans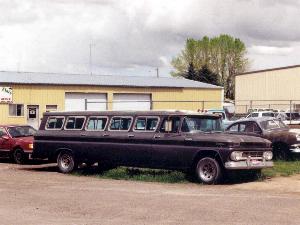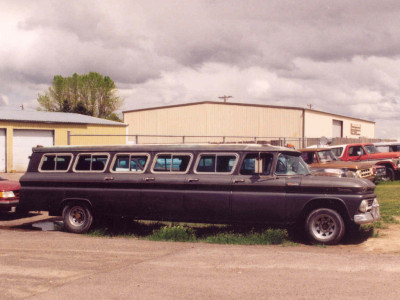 Photos of a 1962 a Chevrolet Suburbans stretched by Armbruster/Stageway.
This one was on a used car lot in Twin Falls Idaho in the mid 1990s. I got an e-mail one
day from the new owner, they also now own the 1962 GMC seen above. They don't whish for
anyone to contact them I guess as I never got a reply back from them.
Both Suburbans are still in Idaho.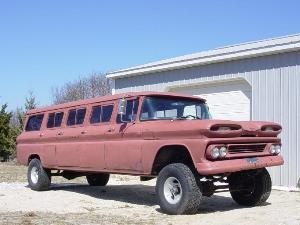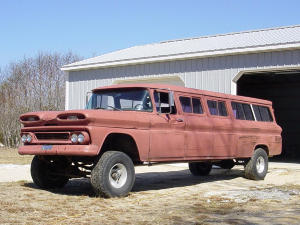 Here is a 1960 Chevrolet 4-wheel drive Armbruster/Stageway Suburban, this one is owned by
Frank Sannino of Ocean City, New Jersey. Frank has a Web Site & Photo Album
with Photos & more info about his Armbruster/Stageway Suburban.
For more Stageway Coaches Information, check out Dave's "Classic Limousine" Pictures.
~ 6066 GMC Trucks ~ 6066 GMC Trucks ~ 6066 GMC Trucks ~ 6066 GMC Trucks ~ 6066 GMC Trucks ~ 6066 GMC Trucks ~ 6066 GMC Trucks ~ 6066 GMC Trucks ~
© 2000-2005 6066 GMC Trucks. Last Updated July 19, 2005.