The National 6066 GMC Truck Club

This Club is a Group for Folks looking for other Owners of 1960-1966 GMC Trucks or Vehicles
powered by GMC V6 Engines built between 1960 to 1974. We take great pride in our GMC's &
hope that you do too. Please feel free to join in with your Questions & Answers about 1960
to 1966 GMC Trucks or Vehicles powered by GMC V6 Engines.
Any Discussions, Questions, or Comments about 1960 to 1966 GMC Trucks Or GMC Built V6 Engines
1960-1974 are Welcome. I hope this Club becomes a resource for anyone interested in 1960 to 1966
V6 Powered GMC Trucks Or GMC Built V6 Engines.
This group was started so I could find info about the GMC V6 Engines of the 1960s, & the rest just
followed. No we don't do Chevy trucks here (unless they have a GMC V6 Engines), which is why I started
the other list (6066 Chevy Trucks), so those guys would quit coming here. Some have asked me off list why
I let the guys with GMCs that have Chevy Small Block V8s be on the list, will it's not just the
Engine that is different, so we do tolerate the V8 guys some. This is a GMC V6 Engine Club, which
is why it covers all GMC Built V6 Engines from 1960 to 1974, & the Twin-Six, & Toro-flow & that big
GMC 637 V8, heck we even have a Ford Truck guy here someplace, his big Ford has a GMC V6 Engine, &
there is a guy with a forklift, & another with farm tractors..... All Powered by GMC V6 Engines.
So if you have a Car, Truck, Railcar, Tractor, Ford, Dodge, White Truck, or anything powered by a GMC
60 Degree V6/V8/V12 Engine built between the years of 1960-1974, you are welcome to join the Club.
We have members with 478 cid GMC V6 Powered Tractors & Trucks.
If you are going to ask about switching over a GMC V6 Engine for a Chevy small block V8, your in
the wrong place & best be advised not to ask those type of questions here. This is a 1960-1974
GMC V6 Engine Club, that just happens to cover GMC Trucks from 1960-1966 as well.
The National 6066 GMC Truck Club's Mission is to promote the hobby of the enjoyment, preservation,
&/or restoration of GMC V6 Powered 1960-1966 GMC Trucks regardless of type, or class, whether
it be custom, modified, or stock, or if you are interested in but do not yet own a 6066 GMC V6
Powered Truck, you may still be part of the group. It's all about the fellowship of folks that
enjoy 1960-1966 GMC V6 Powered Trucks. This club is Family oriented for all to enjoy, & disapproves
of the use of foul language, & Alcohol &/or Drugs at any club functions (including the e-mail List).
Many members have Nicely Restored 100% Original Trucks, some have trucks that are Original Sheet Metal
with Comfortable Modern Upgrades & Modern Mechanics. Many have trucks that are still working daily
& have been doing so from the day they rolled off the dealers lot. Anyway is better then having these
trucks rusting away or stored out in the mud. GMC 60 Degree V6/V8/V12 Engines include,
305, 351, 379, 401, 432, 478 V6s, Twin-Six V12, & 637 V8.
In The Summer of 2002 we had our first Official 6066 GMC Trucks Club Jamboree, Called
Jolly's Old GMC Trucks Round Up.

Also over the past few years, Other Members have been holding local Events.
MICRO Jamboree @ Joes in St Louis December 2002.
Kool April Nights April 11th 2003 in Redding California.
The Newport Mini Meet was held in Newport Washington on October 4th 2003.
The Brooks Mini Meet was held April 24th 2004 in Brooks Oregon.
Join The Club, Be Part of the Fun
You may become a Member of the National 6066 GMC Trucks Club by signing up at Yahoo! Groups.
Follow the instruction to sign up, or if your already a Member of Yahoo!, sign-in, goto "Groups"
& join the club. The Club started on One1ist, which was bought out by eGroups, which got bought
out by Yahoo!. To get the full benefit of your membership in the National 6066 GMC Trucks Club,
Please feel free to ask & answer Questions in the Group Forum.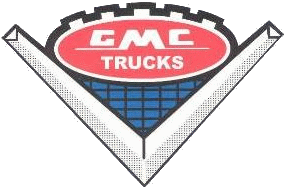 Yahoo! Groups 6066 GMC Trucks e-mail list.
The Future of the Club
This club has grown to over 1000 signed up members, with only about 100 of those taking an active
part in the group. Many have sent in the Voluntary Donations, many more Donations are needed.
I have been offered trucks, FREE if I provide a place indoors for them, but I don't have funding to
build a National 6066 GMC Truck Museum, it would be nice to have a place to display 1960-66
GMC Trucks, or there V6 Engines, & a place where GMC Trucks could be restored. A place to
display all the 6066 GMC Memorabilia I have collected & a place to install a server for the site.
Check out the National 6066 GMC Truck Museum Page.
As a member of the National 6066 GMC Truck Club, I ask that you make a Donation of $20.00
a year to help cover the cost of running the 6066 GMC Trucks WebSite & Club. We need
your help & can only do this with your support.
One way of making a Donation is to buy using the Help Support This Site page.
Club Officers
President -- Founder -- Web Amateur
~ 6066 GMC Trucks ~ 6066 GMC Trucks ~ 6066 GMC Trucks ~ 6066 GMC Trucks ~ 6066 GMC Trucks ~ 6066 GMC Trucks ~ 6066 GMC Trucks ~ 6066 GMC Trucks ~
© 2000-2008 6066 GMC Trucks. Last Updated July 20, 2008.