6066 GMC Trucks Memorabilia
6066 GMC Trucks Memorabilia
Below are links to pages showing just a few of the items of 1960-1966 GMC Memorabilia I have
collected. Most all of it was found in auctions on eBay, just search for 196* GMC. Info found on the
following pages will help you in your search for 1960-1966 GMC Memorabilia. All Item I have
can be viewed by visiting the National Headquerters of the National 6066 GMC Truck Club.
Some of the follwoing pages need some work to get them fully up & running, plaese chaek
back offen for updates & new info. Also input from you, the members is always wanted.
Good GMC Truck Books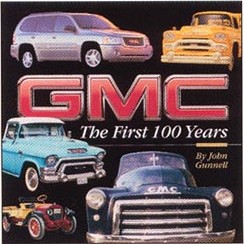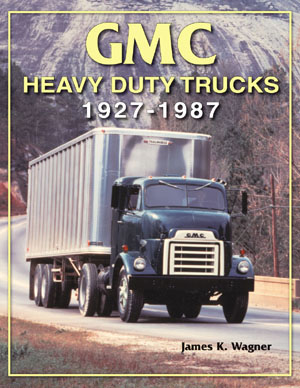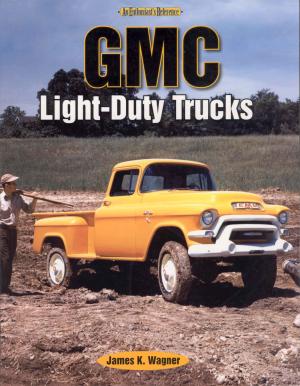 Jolly's Review of these books are below the descriptions
GMC: The First 100 Years
Millions of GMC fans celebrated 100 years of GMC Truck making with this full-color,
hardcover reference that tells the story of General Motors Truck & Coach. In 1902,
Max Grabowsky founded Rapid Motor Vehicle Co. to build one-cylinder trucks & laid
the cornerstone for the foundation of GMC, an enterprise that went on to make
manufacturing history! Features the GMC models that helped shape America from the
parlor-coach type Buses of 1922 to the Military "Ducks" of World War II to today's
sport utility vehicles & pickup trucks. Provides a decade-by-decade look at various
model changes, important personnel who determined company design & the available
commercial & consumer vehicle lines. Hardcover reference traces the 100 year history
of GMC. Striking full-color photos, original advertisements, production figures &
historical facts. by John Gunnell. Hard Bound; 192 pages, 11.00w x 11.00h
GMC Heavy-Duty Trucks 1927-1987
Focusing on GMCs most fruitful six decades, from 1927 to 1987, this book offers a prologue
& epilogue to round out the 100+ year history of GMC trucks & their predecessors Rapid
& Reliance, with particular emphasis on the heavy-duty models. In-depth coverage of all
models, engine specifications, year-to-year changes, & model-by-model genealogy charts
is included, as well as the story of GM's role as a heavy-duty truck maker & the influences
of Max Grabowski, William Crapo Durant, & Alfred P. Sloan Jr. An essential book for truck
enthusiasts, historians, restorer's, & anyone interested in General Motors. Archival photos,
many from the National Automotive Historical Collection, show these models in pristine form.
by James K. Wagner. Paperback • 8-1/2" x 11" • 128 pp • 132 b/w
GMC Light-Duty Trucks
This detailed history will be on GMC enthusiast's shelves for years to come! Illustrated by
vintage photos, it includes in-depth coverage of the first " true" GMC; General Motors
acquiring Yellow Cab Manufacturing Company; the 1939 model light truck engine, cab and
bodies; GMC' s role in both wars; postwar styling and functional redesigns of 1947 and
1955; civilian 4x4 pickups; the ambitious Breakthrough Engineering efforts for 1960,
culminating in the V-6 engine program that marked the high tide of GMC uniqueness; and
finally, sport utilities, diesels, full-size and mini vans, multi-purpose vehicles, and
compact and mid-size pickups. It's all here!
by James K. Wagner. Paperback • 8-1/2" x 11" • 128 pp • 132 b/w
Jolly's Review of these books
GMC: The First 100 Years:
GMC made a deal with John Gunnell to do the 100 year anniversary book for them with the
following two conditions. he had to go to Detroit & pull photos from GM Media Archive & he
had to work with their historian who was a longtime employee & loves the company, but may
have been a little jealous over not getting the book assignment himself. At the last minute,
from what I have been told from insiders, when he proofed the book, he changed a lot of years
(mainly in the photo captions) & actually made them wrong. Also I have been told the book was
Rushed & a lot of good info did not get used, while other stuff was squeezed in. The info found
in the text of this book is good & all about GMC Trucks only. Many Books have been written about
Chevrolet Trucks & they try to include GMC but only as a foot note, leaving one to believe that
maybe early GMCs are just re-badge Chevys like they later brothers from 1973 on. This is the
first book to really set the record straight about GMC being their own division of GM & doing
their own thing from many years, yes the trucks may have looked the same on the outside, but
this book tells you how you can really spot the differences hidden deep inside. Pictures used
are in Color for the years mostly after color was inverted, but yes the early years are all
black & white. as I said the info in the captions of those photos for the most part is ok,
but there are errors, so don't take every thing you read in this book as being set in stone.

For the 1960-66 section, I found 9 misleading captions, her is what I can tell you to help
set the record straight. On page 66, the red & white truck is labeled as a 1960 GMC Series 100,
the series number starting in 1960 were 1000, also the Suburban on page 67 is labeled 100, it
too should be 1000. Page 68 shows a 1961 GMC 100 Carryall Suburban, three things are wrong in
this caption, first, it's a 1962 style hood, series is again 1000, & Carryall is a Chevrolet
tram for the Suburban, GMC never used it. Page 69 & 70 both have photos with 100, but on page
70 we see one captioned 1000 right below the mislabeled one. Also on 70 is a picture of a 1962
GMC V3000, or so some one thinks, the 3000 shared the same cab & front sheet metal as the other
light trucks, the one in the photo is a 3500 of bigger truck. Page 71 show a 1963 Handi-van, but
they did not come out tell 1964, I guess it could have been in the plant in 1963. Page 72 shows
a 1964 GMC 1000 but clearly it is of the cab design used on 1962-63 trucks. Next we jump to
page 78, there is shown a GMC B-model fire truck, it is labeled as a 1967 GMC B7000 with a
702-CID engine. Well GMC replaced not only this model of truck in 1966, but also the Twin-Six
V12, so this truck could only be a 1965 at the newest. In fact the B-model replacement in 1966
is also shown on this page, the GMC HM-model, which is also shown as a fire truck.

By The Way, if you look at the acknowledgments for this book, you will find some names you know,
like Michael Goodfellow & Ed Snyder along with many others that help provide info for this book.

GMC Heavy-Duty Trucks 1927-1987:
A Vary short section on the trucks we cover here, 1960-1966. Really not much in the way of new
info we have not already talked about over the past 5 years of the Club. There is NO coverage
of light trucks, which would be the 1000-2500 models. No color pictures & the photos used are
small. There are two chapters that cover the Bigger GMC truck of this era, 7 & 8. Seven covers
1960-1965, Eight 1966-1972. More info on the H & J models than we have had, but I'll bet in time
we would have covered it. Those came out in 1966. One interesting picture I seen shows two LV4016s
with half cabs & it's the only picture in the book of any L-models. For as long as this body
style was used it should have had more coverage in the book.

GMC Light-Duty Trucks:
This is the book that covers the Light-Duty trucks left out of the first one. Maybe they seen my
review of that book because the pitchers used are bigger then most found in the other book, but still
all the photos are black & white. Coverage is good for the 1960-66 years, they even named the Chapter
"Breakthrough Engineering" which was what I started calling these trucks when I started this website,
This is parts of the catch phrase GMC Used in their advertising for these trucks in 1960, "Big GMC
Breakthrough In Truck Engineering". There is good info found in this book for all years of GMC Light-
Duty trucks, and I'm sure this will become an "Enthusiast's Reference" as claimed on the cover. Now
Maybe all those Chevy Truck guys will believe what we have been telling them for years, GMCs are Better.
~ 6066 GMC Trucks ~ 6066 GMC Trucks ~ 6066 GMC Trucks ~ 6066 GMC Trucks ~ 6066 GMC Trucks ~ 6066 GMC Trucks ~ 6066 GMC Trucks ~ 6066 GMC Trucks ~
© 2000-2006 6066 GMC Trucks. Last Updated November 13, 2007.