GMC Truck Sales Brochures
GMC Engine Brochures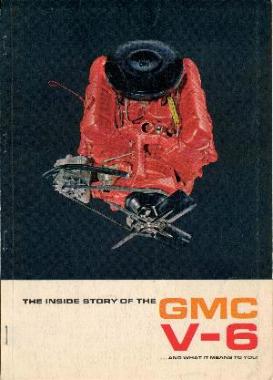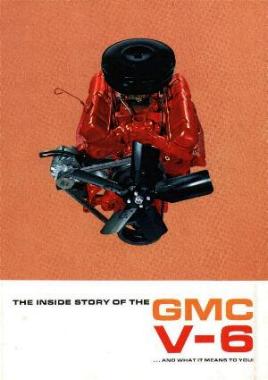 These 1963 GMC Engines Brochures have four transparent pages showing the inside of the engines,
One show pickups in the back, (the Black one), the other has Medium Duty trucks. one is dated
63-5-A, the other 63-5-C, so there may be another one I don't have, 63-5-B.
Pickup, Suburban, Panel, Stake, & Chassis & Cab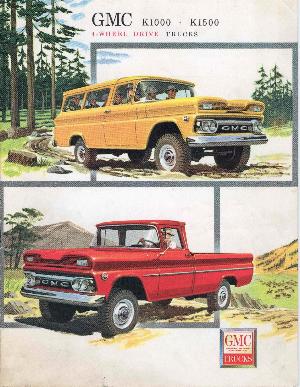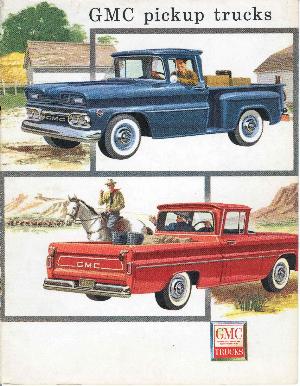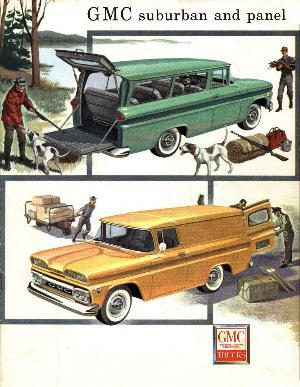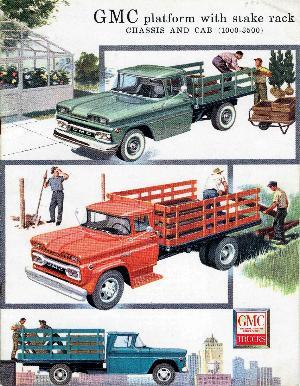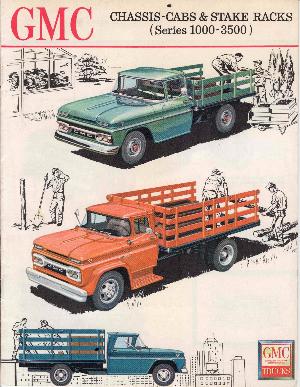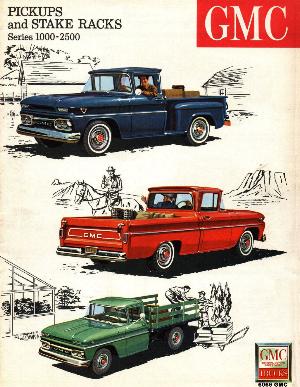 You'll note that the Brochures didn't change a lot in the first four years. They are the book style
& have 16 pages, showing different body styles & having a few pages just to cover the 305 V6 engine.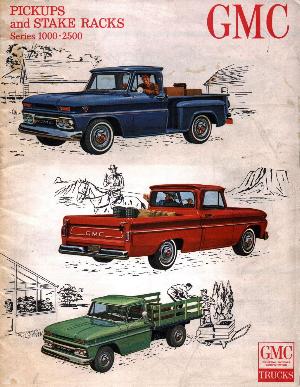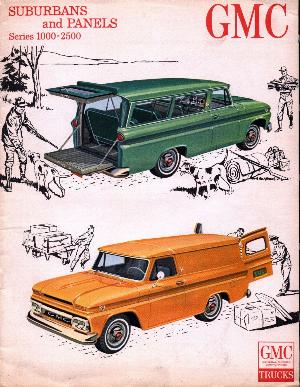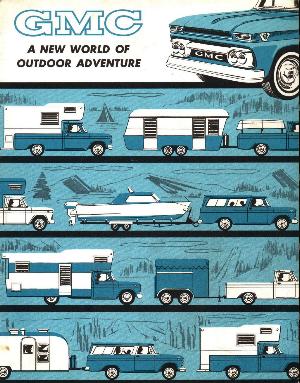 In 1964 the brochure looked the same, but now they also included info on the inline six engines
they started to offer as an option. Also in 1964 there was an "Outdoor Adventure" Brochure
that covered using your GMC Truck in the great outdoors.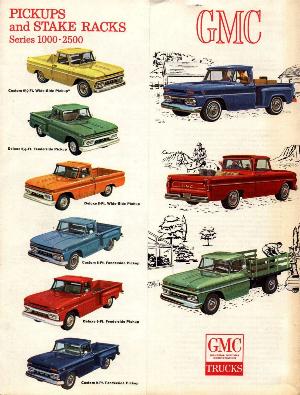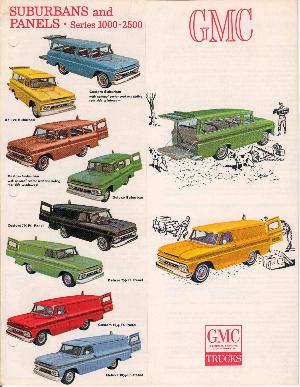 The art work didn't change much in 1965, but the brochure now were of the folding type,
& contained only 11 pages.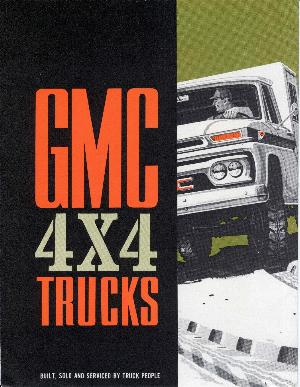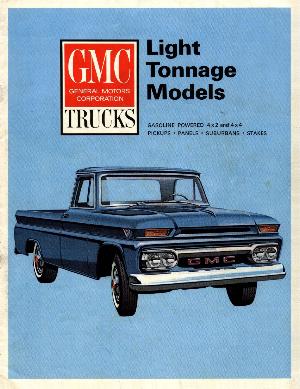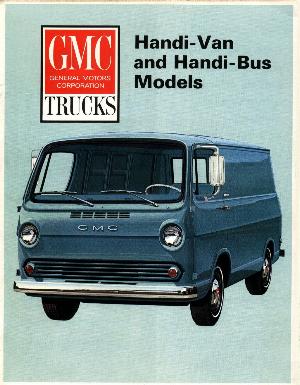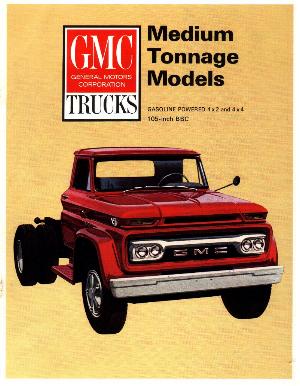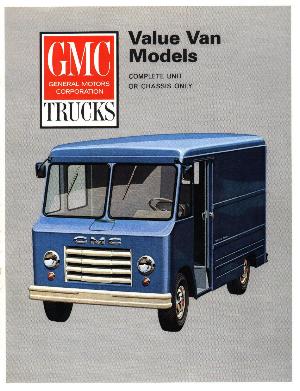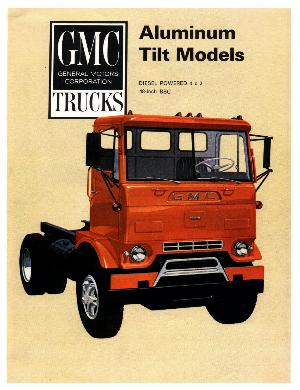 In 1966 we see the big change in the brochures, they change the art work, they go to a folding
book style, & they don't cover as much in them, only having between 7 to 12 pages.
I have the GMC Truck Brochures shown on this page. You can find a lot of good info on what
was offered on these trucks in them. A good place to find these GMC Brochures is on eBay.
I have a lot more GMC Truck brochures that are not shown here due to lack of WebSpace.
Return to The 6066 GMC Trucks Memorabilia Page.
~ 6066 GMC Trucks ~ 6066 GMC Trucks ~ 6066 GMC Trucks ~ 6066 GMC Trucks ~ 6066 GMC Trucks ~ 6066 GMC Trucks ~ 6066 GMC Trucks ~ 6066 GMC Trucks ~
© 2000-2008 6066 GMC Trucks. Last Updated July 20, 2008.