Contacting Folks @ 6066 GMC Trucks

got questions?
I may have a WebSite about 1960 to 1666 GMC Trucks, but it does not make me an "Expert" on
them. I may be able to help you with your questions, but I don't know it all, this is why I started
the National 6066 GMC Truck Club. This is a Group of over 1000 Members & beleive me when I
tell you, some of these guys know a lot more than I do about these trucks & the GMC Big Block
V6 Engines. Join the club & ask your questions. For other years of GMC Trucks, please check my
Links Page for a site that covers those Years, ChevyTalk.Org is also a good place to find info for
the Newer years of Chevy/GMC trucks. The StoveBolt Page & Forums is also a good place to find
info for the Older years of Chevy/GMC trucks.
If you found any of the infomation on this website of use, Please make a Donation
to help us stay online to help you & other owners of GMC Truck out. Thanks.
Credit Card Donations Only
Thanks For Your Support
Selling Your Truck?
I don't have a clue what your truck is worth, so don't ask. It depends on many things, I have
posted a Guide or my opinion on the What's This Old Truck Worth? page. If you have a truck you
would like to sell, you should post it on the forum at the 6066 GMC Truck Club,
but I will need to know the following infomation.

1) The year of your truck if known.
2) Trucks VIN number, found on a tag in drivers door frame. See tags on GMC ID Page.
3) Stock V6 Engine number, see the Engine Data Page for were to find that.
3a) If a 1963, Does it have PLAID Valve Covers?
4) Stock Transmission Type & number of speeds (gears).
5) Type of body, Pickup Wide-side (Fleetside) or Fender side (stepside), Suburban, Panel, Stake....
6) For Trucks, size of rear cab window Big or small. For Panels, Suburbans, Gate or doors.
7) A good description of the truck, & a good set of photos. Photos will be posted online.
8) Your Name, Home Town, & State.
9) How folks wanting to know more can contact you.
If you are unsure what you have, just look at the GMC ID Page for info.
We Don't Sell Parts! Please Don't Ask.
For Parts Suppiers see the Links Page of this Site & Sites I link to.
If you just got to ask someone about parts, join the Discussion Group Please.
~ 1960 GMC Trucks ~ 1961 GMC Trucks ~ 1962 GMC Trucks ~ 1963 GMC Trucks ~ 1964 GMC Trucks ~ 1965 GMC Trucks ~ 1966 GMC Trucks ~
~ 60 61 62 63 64 65 66 GMC Trucks ~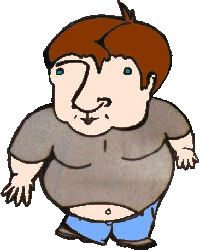 If you live in the eastern part of the country, or just want to talk to someone about
these trucks, you can call Attilio Soprano, who helped me with info found on this site.
Phone: 914-245-1436 or e-mail @: , but he does not check it regularly.
~ 6066 GMC Trucks ~ 6066 GMC Trucks ~ 6066 GMC Trucks ~ 6066 GMC Trucks ~ 6066 GMC Trucks ~ 6066 GMC Trucks ~ 6066 GMC Trucks ~ 6066 GMC Trucks ~
© 2000-2009 6066 GMC Guy. Last Updated November 27, 2009.