Powered by GMC Big Block V6/V12 Engines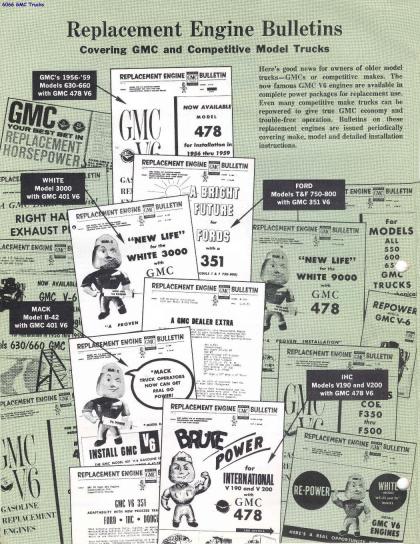 GMC V6/V12 Engines were sold as power plants for many other things other than GMC trucks.
Here is the Replacement Engine Bulletins covering GMC & Competitive Model Trucks page
from the 1963 GMC engine catalog. The Bulletins show on this page cover Mack, White, Ford,
& International to name a few. GMC sold complete power packs including V6 Engine,
transmission, & all the mount you needed to install in a Competitive Model Truck.


The GMC Twin-Six V12 & Toro-Flow Diesel Vechiles have been moved to New pages,
Click on the words above to go to those pages of the 6066 GMC Guy Site.
GMC Big Block V6 Gas Trucks
1968 GMC Pickup ~ Gas 478 V6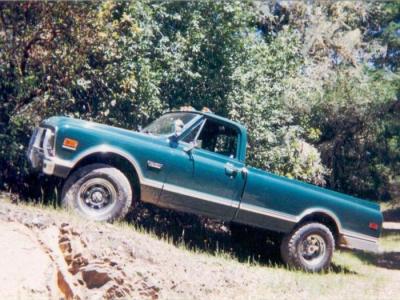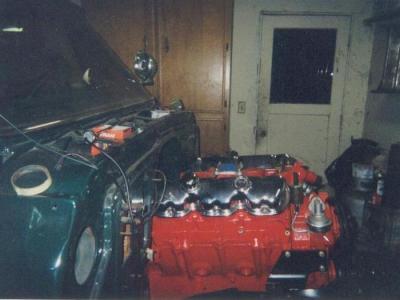 In 1968 you could still get a V6 powered pickup from GMC, & Pete's truck came with a 305E
under the hood. That just wasn't good enough for Pete so he had a 478 V6 custom built for
his ride. This is the largest of the GMC V6 engines. See more of Pete's Truck Here.
1972 GMC Pickup ~ Gas 305 V6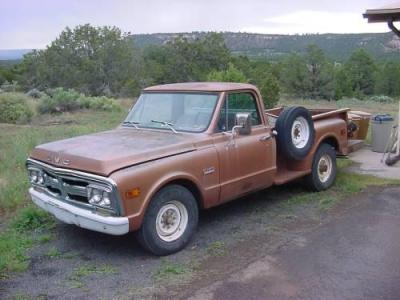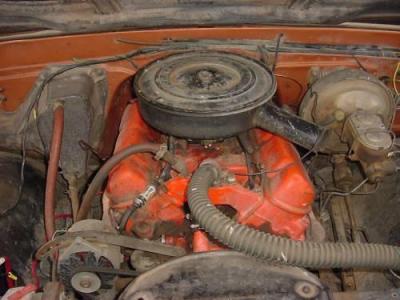 This 1972 GMC Pickup was repowered with a GMC Big Block V6. it's owned by Tom Popowich.
See more of Tom's Truck Here.
Motorhome Chassis ~ 401 Magnum V6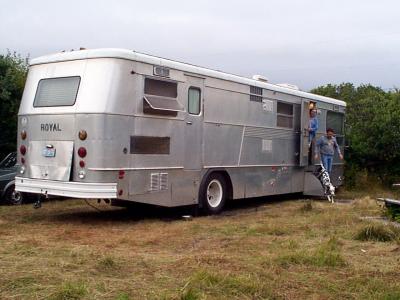 Here is a GMC 401 Magnum V6 in the Motorhome. The original bare School Bus chassis was bought brand
new from a GMC dealer in California in 1970, for $7000. The motorhome is built from the marriage
of that chassis, & a 1954 Spartan Imperial Mansion 38 foot travel trailer. Rod Johnson of Issaquah,
Washington Is the owner of this cool old home built Motorhome. More Photos Here.
GM Futurliner #11 ~ Gas 401 V6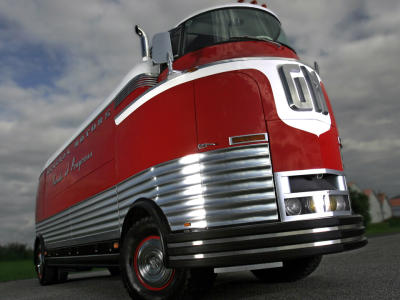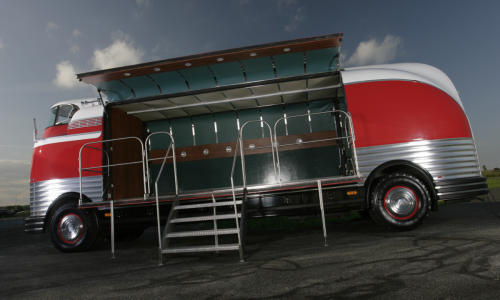 GM Futurliner #11, One of 12 built by GMC Yellow Coach, is self-contained display & transport vehicle
created by the GM design staff under Harley Earl's direction. Opening side, lighting, retractable
stage, distinctive center "cupola" cockpit driving position & Dual wheels on both front & Rear axles.
Used in the "Parade of Progress" touring exhibit created by "Boss" Kettering that complemented the GM
"Motoramas" from 1940 through 1956. One of only three survivors restored in their original "Parade of
Progress" configuration, this Futurliner is fully functional & has toured Canada in corporate promotions.
Recently returned to its original "Parade of Progress" configuration & colors. This One was repowered
by The GMC 401 V6 Truck engine & fully equipped including an onboard motor-generator & updated air
conditioning for the driver's compartment. A matchless symbol of the American auto industry at the
height of its power & influence. Find out more about the GMC Yellow Coach Futurliner<~~~there.
T-Bucket ~ Gas 305C V6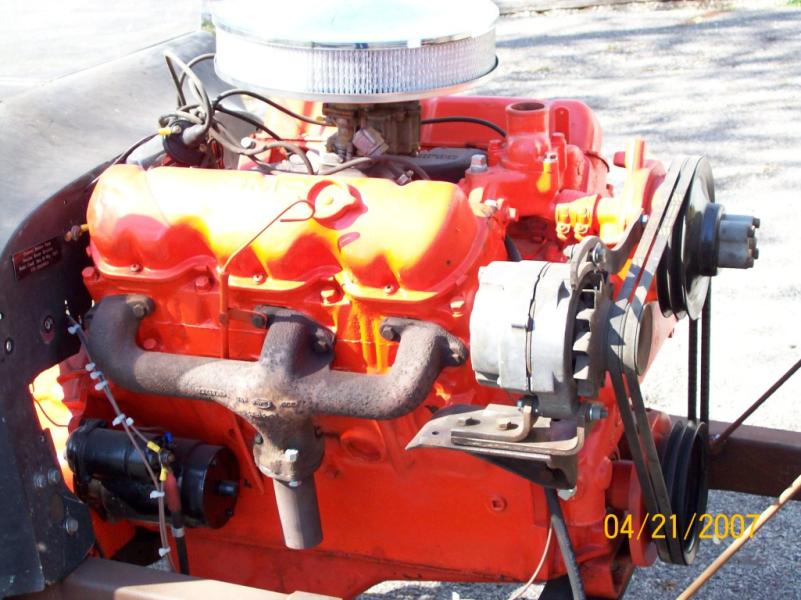 Joe Stambaugh sent in these photos of His T-Bucket project. Powered by 305C V-6. It's a
2 1/2 by 3 1/2 square chassis; Chevy 12 bolt 3.73 rearend; '64 Impala SS 3sp tranny.
He will send more photos when He gets it completed & painted.
1963 Chevrolet Pickup ~ Gas 305 V6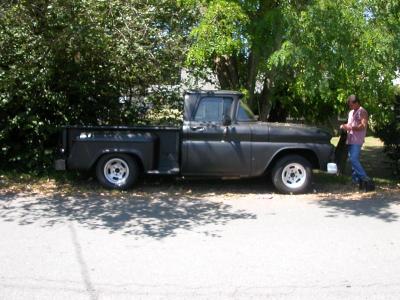 Nic Templeton of Seattle Washington just found this 1963 Chevrolet Pickup with a GMC 305 V6 under
the hood & to top that it has Plaid Valve Covers on it!!! See Nic Templeton's WebSite for more.
1957 GMC Schoolbus ~ Gas V6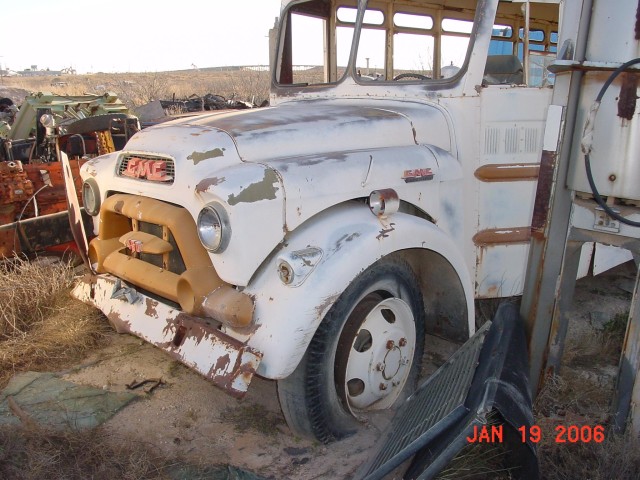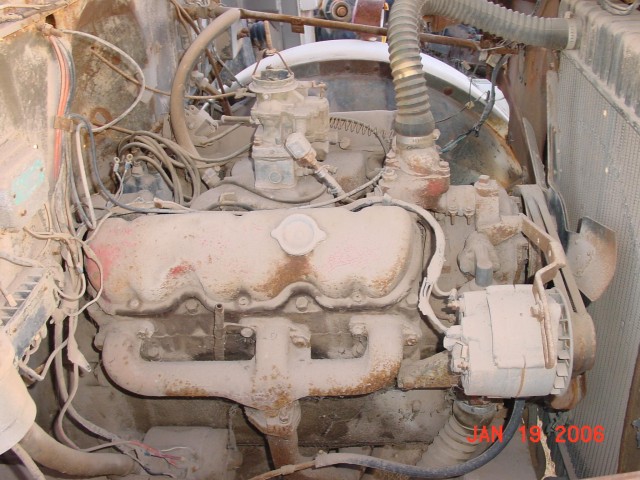 This old GMC Schoolbus was repowered with a GMC Big Block V6 at some point in its life,
it's not rusting in peace waiting for someone to do something with it.
Ford Truck ~ Gas 351 V6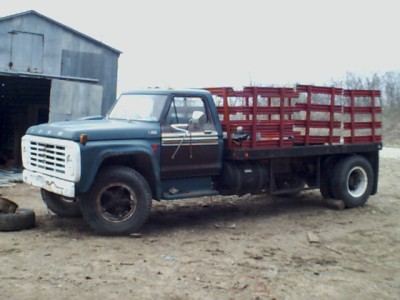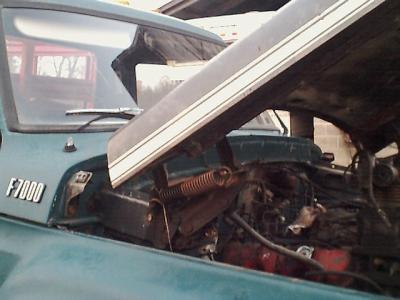 Last up, how about a GMC 351 V6 Powered Ford 7000?
GMC Big Block V6 Equipment
Massy Ferguson 1100 ~ Gas 478 V6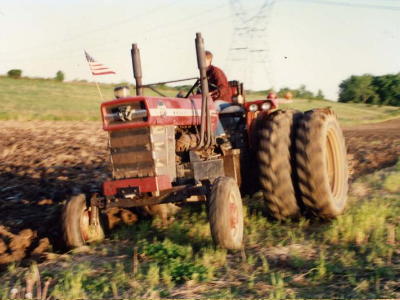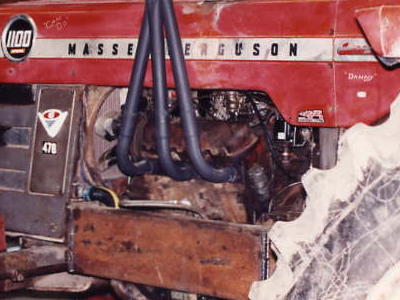 Massy Ferguson Tractors didn't come with GMC engines, but Marti Sacks has put a few of these
to work plowing & pulling. This MF 1100 was repowered with a GMC 478 cid V6. Marti has done
a lot of work with these engines & has repowered many things with them, this just shows you
how great these engines are. See more of Marti's Photos Here.
New Idea No. 702 Uni-System
Back in the late '60s early '70s Avco built the New Idea No. 702 Uni-system Power unit. This unit
was used with different attachments to pick corn, wheat, & even had a snow blower. It came with
some three engine choices, the ones we're interested in here are the GMC 401M V6 power units &
The Toro-Flow Diesel Utains. There is one more place to find those 401M V6 engines, so keep your
eyes open, you may even find a HD478 Toro-Flow Diesel. The Units shown here belong to Marti Sacks.
Hyster Fork Lift ~ Gas 305 V6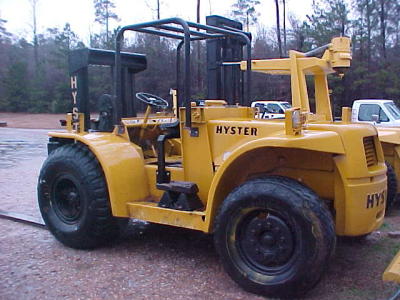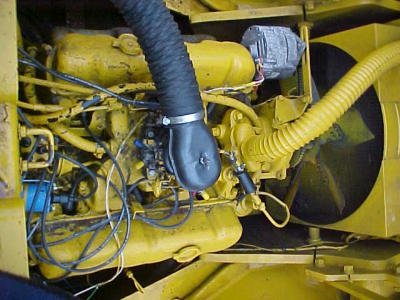 Hyster on the other hand chose the GMC V6 to power it's large fork lifts for many years, & there
are quit a few still out there working today. From what I have been told, Many manufactures of
heavy duty equipment used the GMC V6 engine for power, the offered great torque & were built to
last, so they were a great choice for the kind of installation.
Skagit Speeder No. 30 ~ Gas 305 V6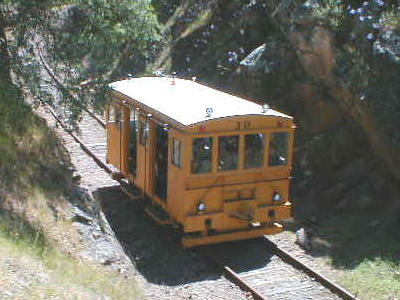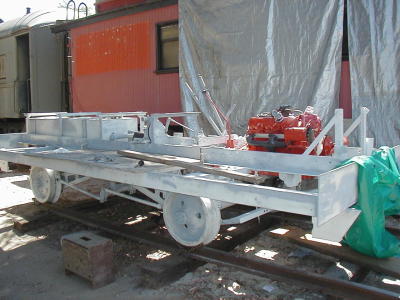 Skagit Speeder No. 30 had a GMC 305 V6 installed sometime in 1960, & with the power & durability
of one of these engine it's no wonder. It was owned by a Unknown private owner in Mineral,
Washington back in 1994, then went to Royal Slope Railroad, Royal City, Washington in 1996,
Then Folsom, El Dorado & Sacramento Historical Railroad Association, Inc. in Folsom, California,
got a hold of it in 1999. They did a complete Rebuilt that was finished in 2001 & had it
operational in 2002. Learn more about this Skagit Speeder Here.
Porta-Air v160 ~ Gas 478 V6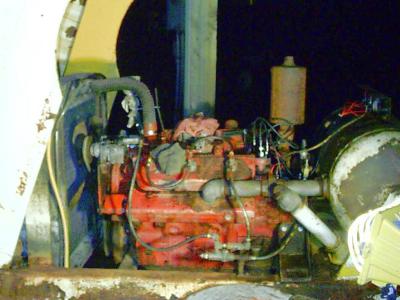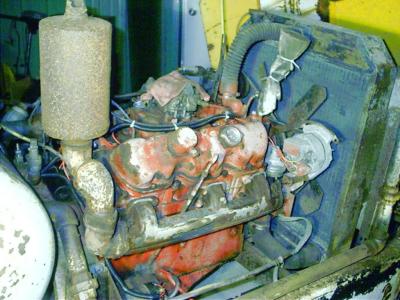 Porta-Air V160 1960 something Portable Air Compressor built with a GMC 478 V6. This set up uses one
side of the engine for the compressor and the other side as power, it runs on only three cylinders.
More Porta-Air V160 Photos Here.
1956 Euclid Heavy Equipment Tractor ~ Gas 478 V6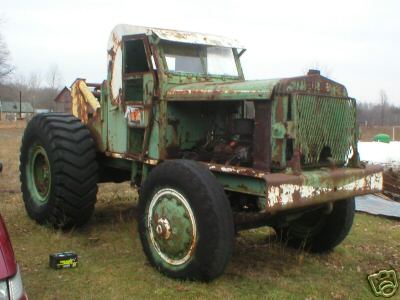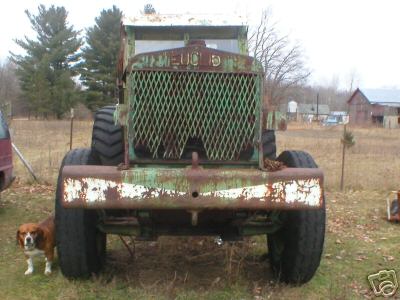 This 1956 Euclid was originally used by the Military to move dirt & at times were used to pull
B-36 airplanes. It Is a Rubber tire all purpose heavy duty equipment tractor with snow blade.
It's powered by a GMC 478 Big Block V6 engine. This one was seen on eBay with Holton, Michigan
listed as it's home.
Do you have something powered by a GMC V6/V12 Engine? If so send me some pics & info,
& if you have a WebSite send me a link, use the e-mail buttom below.
~ 6066 GMC Trucks ~ 6066 GMC Trucks ~ 6066 GMC Trucks ~ 6066 GMC Trucks ~ 6066 GMC Trucks ~ 6066 GMC Trucks ~ 6066 GMC Trucks ~ 6066 GMC Trucks ~
GMC Big Block V6

1960-1966
GMC Drive-Train
Data Pages


GMC Twin-Six V12
~ 6066 GMC Trucks ~ 6066 GMC Trucks ~ 6066 GMC Trucks ~ 6066 GMC Trucks ~ 6066 GMC Trucks ~ 6066 GMC Trucks ~ 6066 GMC Trucks ~ 6066 GMC Trucks ~
© 2000-2009 6066 GMC Trucks. Last Updated March 21, 2009.