Powered by GMC Twin-Six V12 Engines
In the past 9 years after I started this website, the Popularity of the GMC Twin-Six V12 has growen.
So much that many people have been using this engine to build Custom Cars & trucks. Also many more
GMC Twin-Six V12s have been saved as display units, most are in running condition. Below you will
find photos & info about some of these projects. Do you have something powered by a GMC Twin-Six V12
Engine? If so send me some pics & info, if you have a WebSite send me a link, I'll include it here.
1962 GMC V12 Twin-Six 1 Ton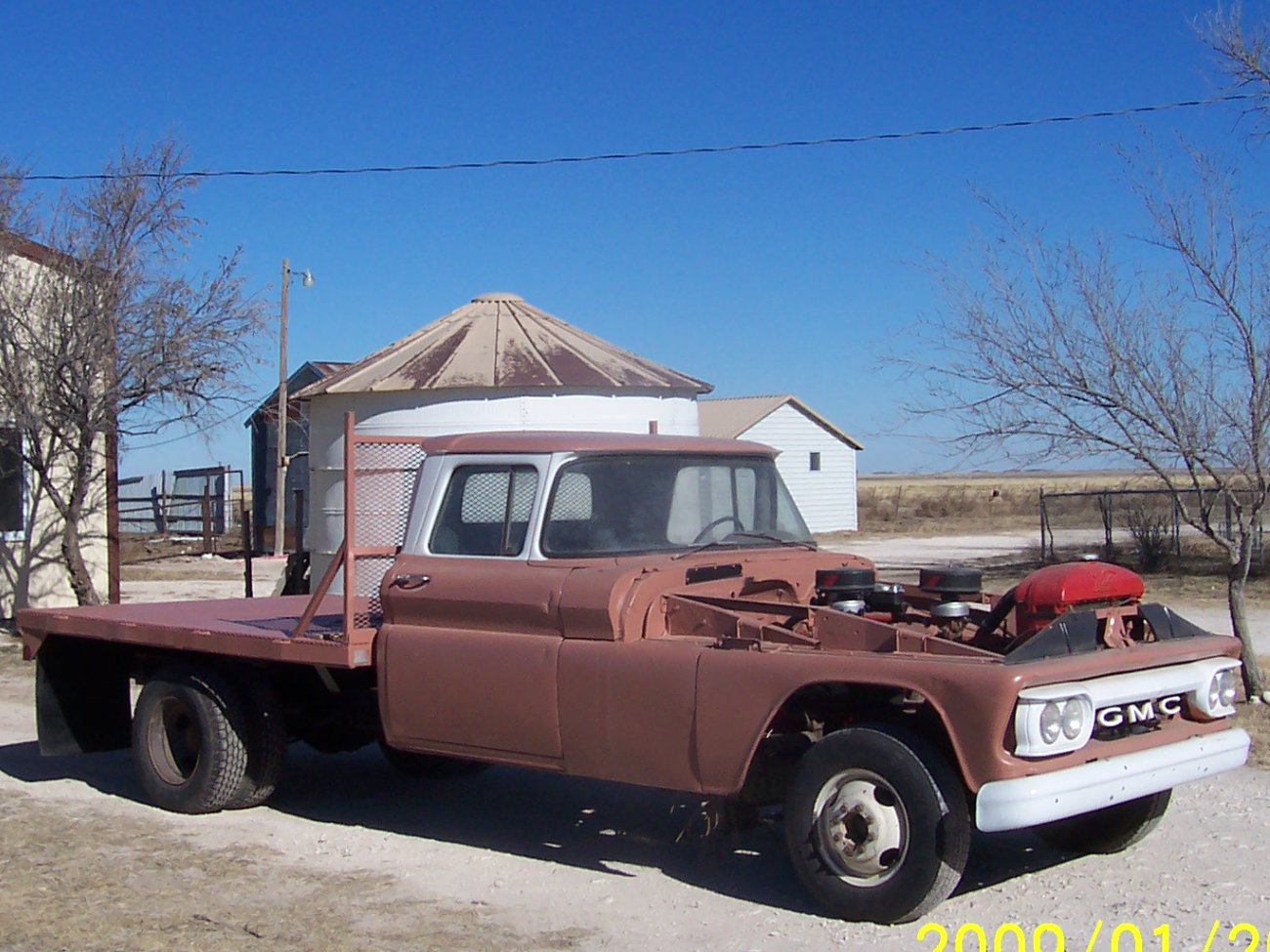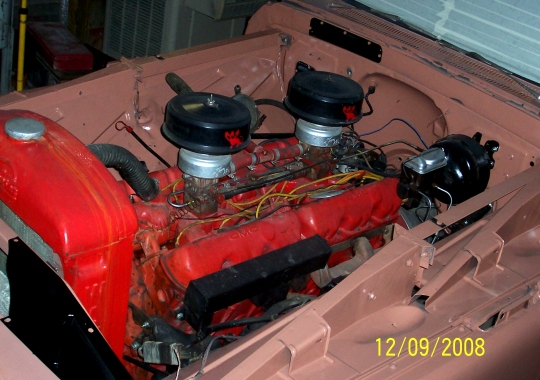 Click on Pics above for Photo Gallery.
Ckick Here ~~~> For Video <~~~.
RESTORATION & PRESERVATION of this 1964 GMC V-12 702 ci irrigation motor dedicated in memory of:
M.M. (Meb) & PAULINE MALLARD, (Polly), Guymon, OK.,
who taught me very much about making a living farming, mechanics, hard work
ethics, & keeping a positive attitude thru both good times & bad.

I returned to work for them in Feb., 1965 after the Military & cared for this motor for the next year.
The motor was purchased new by the Mallards in 1964 from Nash Bros. Implement Co., Guymon, Ok & installed on
a new 10 inch irrigation well. The well produced over 2,000 gallons per minute. Motor was used on that well
until early 1970s, then was sold to an adjoining neighbor, Ted Summers, reset on another well & run until early
1986. The motor dropped a valve, broke a head & two pistions. It was then retired to his barn due to shortage
of new parts for the engines. We pulled it from his barn on 9-11-07 to begin it's restoration.

I completely disassembled the motor, removed dead mice, nests, & accumulated crud. Salvaged a head & 2 pistons from
another retired engine & it fired right up blowing fire, smoke & thunder just as she had some 40+ years before.
The crankshaft is still standard bearings & cylinders have been bored 0.30 over.

Based on number of hours run time in 20 plus years of stationary use, a conservative mileage would equal 5,500,000
miles. It used natural gas for fuel it's entire life piped from nearby gas wells. I'm now running it on propane.

THE TRUCK:

1962 GMC 1/2 ton purchased from a neighbor, Bob Anderson, who bought it new in 1962.
Parked it in his pasture in 1972 when the 305 was worn out.

The Enigne now has a Chevy T400 auto tranny adapted to it. The bellhouse adapter ring was machined by Phoenix Casting
in Juniata, Nebraska. The flywheel drive adapter was designed by Kevin Heidrich, (Locomotive Breath), another member of
this site. Top speed at present time is 51mph @ 2400rpm/w 4:10 rearend.

I used a 1972 Ford F350/w 159 inch wheelbase frame & suspension. The steering column & matching Ford power brake/master
cylinder were an easy graft to the GMC cab. The frame isn't modified in any manner.
The only modification to GMC cab & clip was trim the inner fenders to accomodate the V-12. The 30 inch extension is only
hollow filler. The truck measures from front bumper to rear of cab, 11 feet/w 9' steel flatbed.

The truck was never intended to be a fancy truck. It's only a means to show a faithful only engine
that's stood the test of time. She's the star.

Cayoterun ~ Marvin Taylor ~ Guymon, Ok.
1964 GMC V12 Twin-Six "Rap'em Pappy"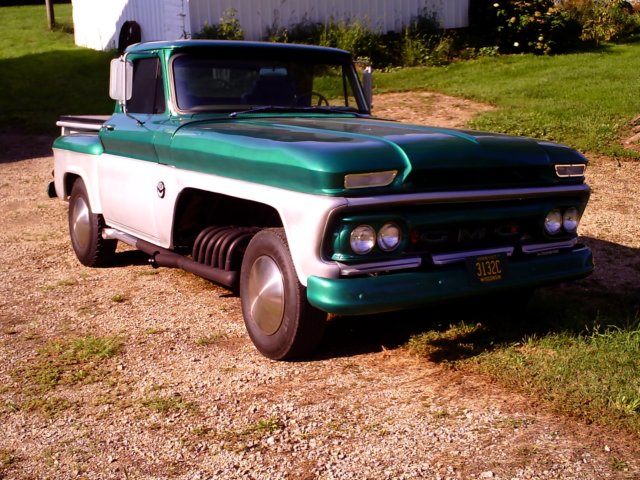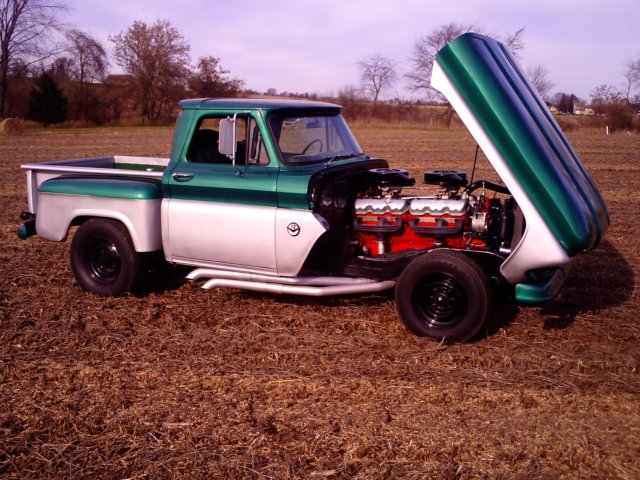 Click on Pics above for Photo Gallery.
1964 GMC v12 Twin-Six Powered longnose "Rap'em Pappy" by Robert W Wunderlin of Sun Prairie, Wisconsin.
1950 GMC COE Twin-Six V12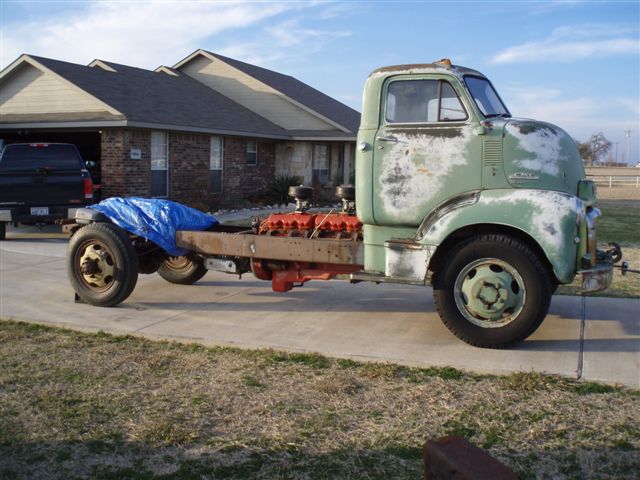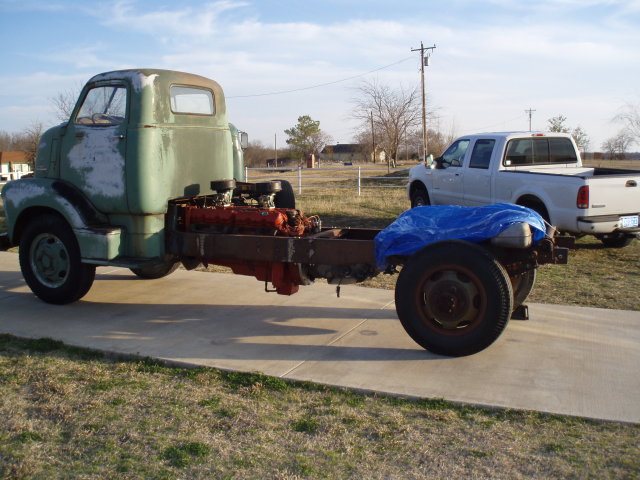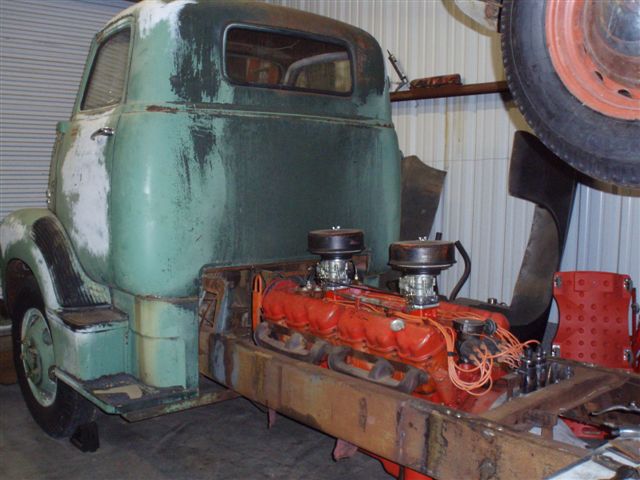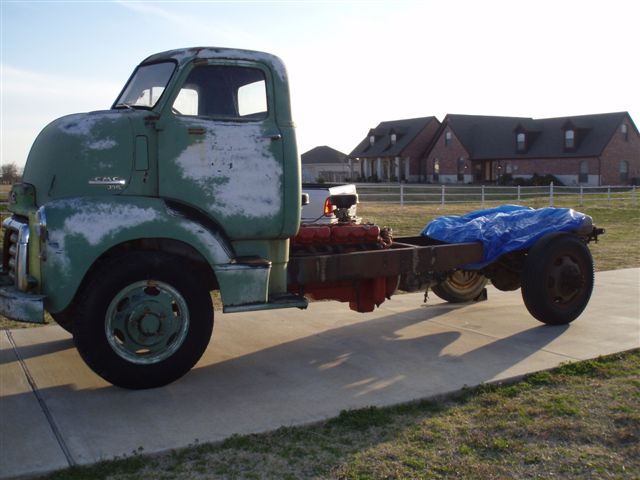 Click on Pics above for Photo Gallery. More info coming soon.
Ckick Here ~~~> For Video <~~~.
1932 Ford Three Window Coupe Twin-Six V12

More Info on this truck coming soon, Click on Pics above for Photo Gallery.
Ckick Here ~~~> For Video <~~~.

This is the latest Rod Bods Downunder Project, It's a One Off - Unique -
THIS IS A ONE OFF - UNIQUE - The Rod Bods Downunder Fibreglass 1932 Three Window Coupe is powered by a
GMC V12 Twin-Six Engine with a Turbo 400 Gearbox. The body has been mounted on a 1932 Chassis, The
interior has been fitted with black leather bucket seats & will be fully trimmed with carpet nearer
to completion. A set of six Dolphin Gauges have been mounted into the 1932 Dash Panel, a 21 circuit
wiring harness & pulse generator have been installed. All external hinges and dress-up will be chromed.
GMC 702 V12 @ Blastolene.com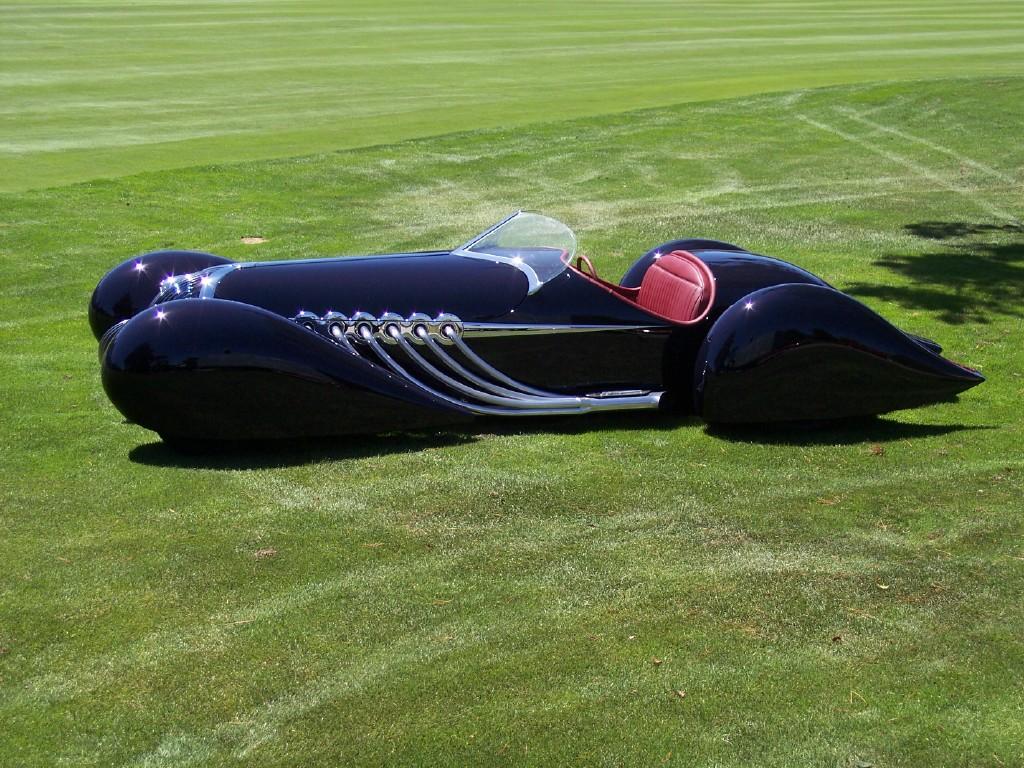 the B-702
Design by Michael Leeds, Built by Randy Grubb
702 Cubic Inches GMC V-12, Allison 4 speed.
The Car is done & will be on display at the "Petersen Automotive Museum".
Randy Grubb, of Blastolene.com fame, has designed a car around a GMC Twin-Six 702 V12.
You can check out his website for more pics of the build & to drop him an e-mail,
The Blastolene Cars B-702.
GMC 702 V12 Powered FrankenTruck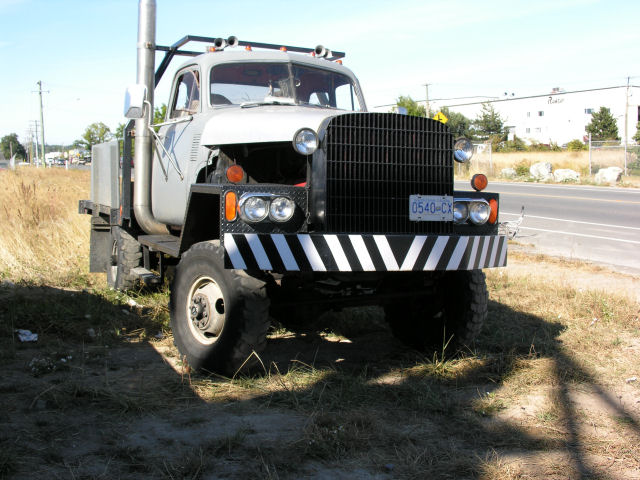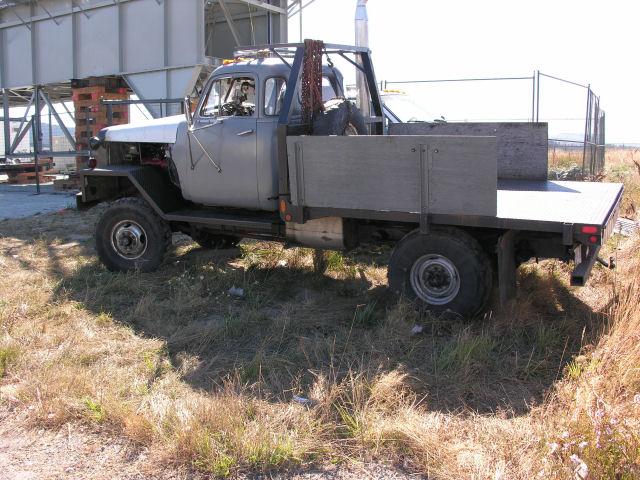 What is this thing??? It's got a GMC Twin-Six V12 for power & and 50s GMC Cab....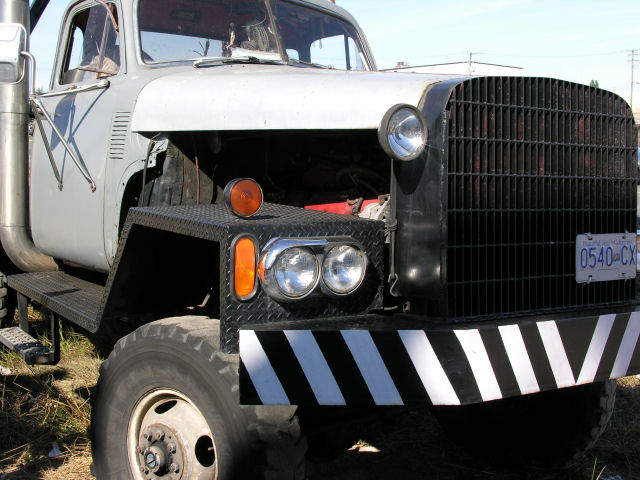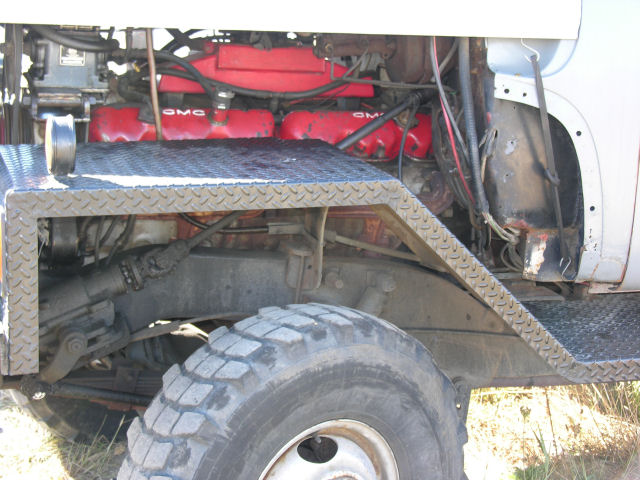 If you have any info about this truck or are it's owner, contact me Please.
GMC 702 V12 Powered IH TD-18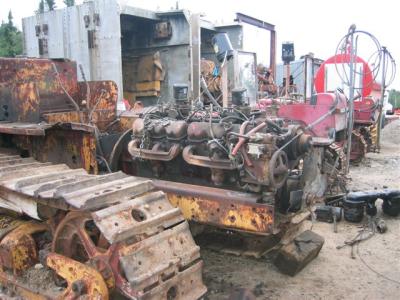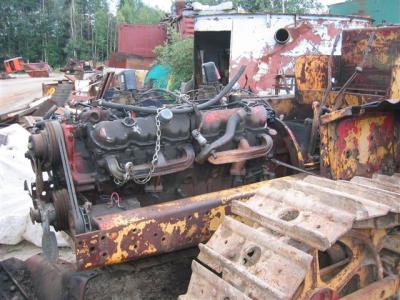 from the KING OF OBSOLETE;
With the School Boyís Dream unloaded off the semi, it would be almost 6 months before I got to
really have a look & see what the DUAL engine is all about. What an engineering feature they
had back then. I got to hand it to them, but Iíll try and out do the engineers by mounting that
V-12 in the TD-18 known as TD-18x2. SOUTHERN BELLE & I decided that it would be only
fitting to mount the V-12 known for DUALS in the TD-18 that is x2. I decided now to fix the
truck because of the insurance and fuel costs plus I would have to have a vehicle safety every
6 months. Also the fact is, it is a cabover truck, so that means that you are the first at the
scene of the accident if you are in the accident. So with the V-12 in a TD-18 that would really
make good DUAL-DUAL stackers plus on the TD-18 motor I canít afford the $4000.00 cdn
cylinder heads so this is a cheap way out or recycling at it best?
Check the KING OF OBSOLETE WebSite for More.
~ 6066 GMC Trucks ~ 6066 GMC Trucks ~ 6066 GMC Trucks ~ 6066 GMC Trucks ~ 6066 GMC Trucks ~ 6066 GMC Trucks ~ 6066 GMC Trucks ~ 6066 GMC Trucks ~
More GMC Twin-Six V12 Pages @ 6066 GMC Guy
~ 6066 GMC Trucks ~ 6066 GMC Trucks ~ 6066 GMC Trucks ~ 6066 GMC Trucks ~ 6066 GMC Trucks ~ 6066 GMC Trucks ~ 6066 GMC Trucks ~ 6066 GMC Trucks ~
© 2000-2009 6066 GMC Trucks. Last Updated September 1, 2010.