1960-1966 GMC B-Model Trucks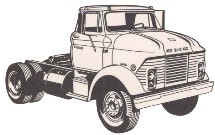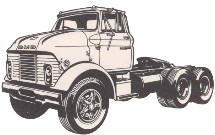 The GMC B-Model is a 90" BBC (bumper to Back of cab) Truck, they could be had with any of the
GMC V6 or V12 gasoline engines, or same of the Detroit Diesel 71 Series Engines. I need more info
on these trucks, if you have any, Please e-mail me, use button below.
Barry's 1960 B-Model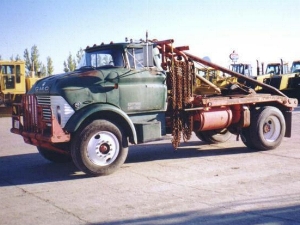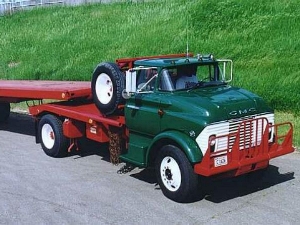 Barry stumbled on to this rig after it had been sitting in a shelter belt for seven years. It's a
GMC 6000 B-Model, powered by a 401 V-6, 5 x 4 transmissions, & a Detroit Locker rear-end. The
deck with a Tulsa 70 winch & Gin poles was built by Oil Field Truck Equipment, out of Houston,
Texas. The trailer was shop built by the same company. The truck show 36,000 miles & runs like a
dream. He has used it around the Caterpillar Dealership were He works, but since the Minneapolis
ATHS convention, it has been in storage. While it is not a frame-up restore, Barry has spent a lot
of time & money, putting it back in working condition. The rig looks good & is fully functional,
It does have new paint. Barry has invested $15,000. in the truck & trailer.
GMC B-7000 Trucks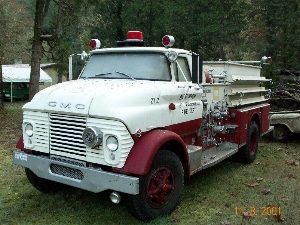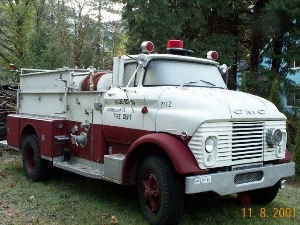 A rare GMC Twin-Six 702 cid, V-12, gasoline engine, which develops 250 horsepower @ 2300 rpm,
powers this truck. It features a one-piece engine block, crankshaft, & camshaft. It also has
four heads, four exhaust manifolds, & twin intake manifolds & carburetors, which were carried
over from the V-6, 351 cid engine. This one was up for auction on eBay.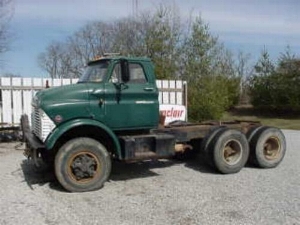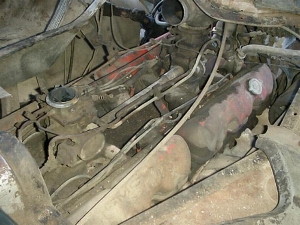 The GMC B-model 7000 series are the trucks that came with the GMC Twin-Six V12 Gasoline Engine. These
engines sat more under the floor of the cab than the hood of the truck, so they are a Cabover design.
More GMC B-model Trucks
Here are a few other photos of B-models. but I have no info on these trucks.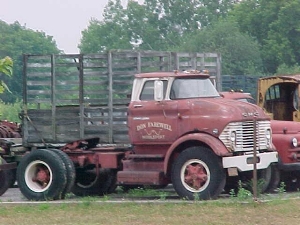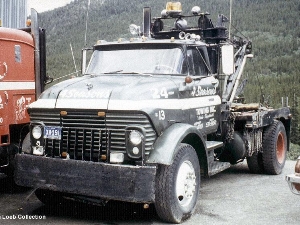 one was for sale back east & the other is a old tow truck.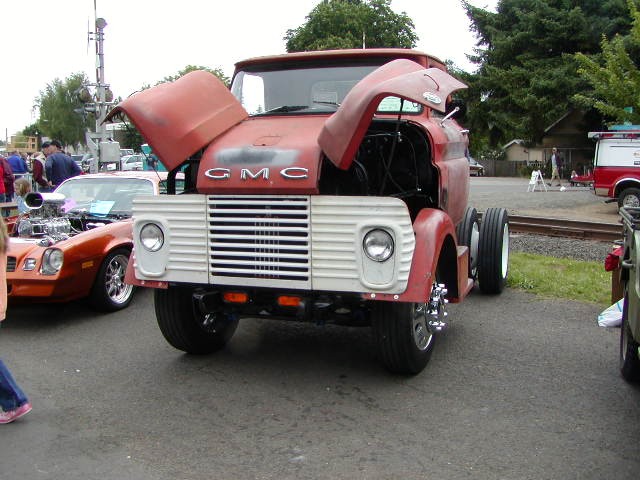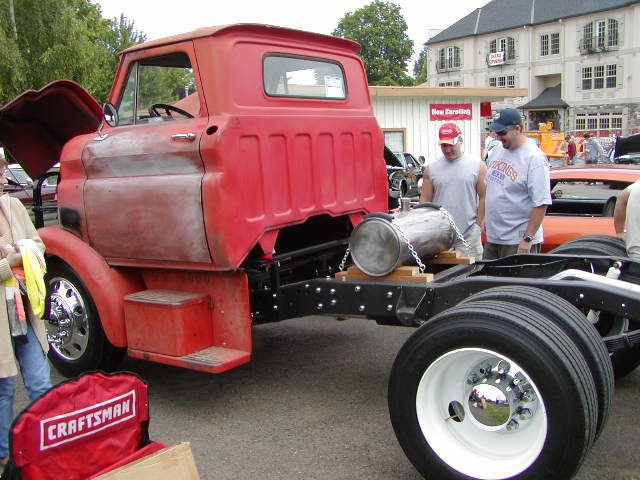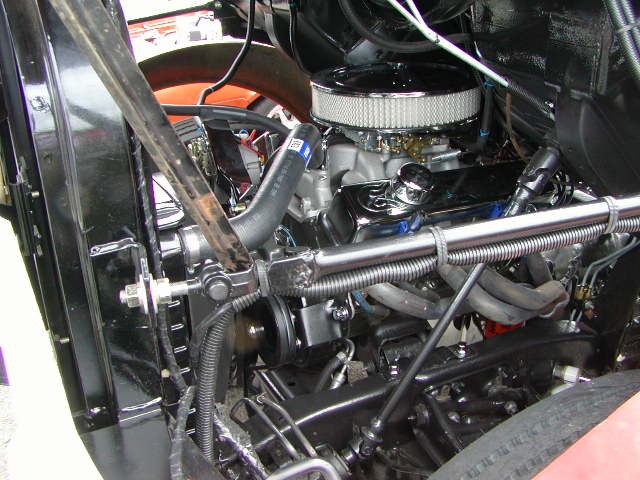 This truck was seen at a car show in Sherwood Oregon.
More info can be found on the by clicking on the Truck Icon
~ 6066 GMC Trucks ~ 6066 GMC Trucks ~ 6066 GMC Trucks ~ 6066 GMC Trucks ~ 6066 GMC Trucks ~ 6066 GMC Trucks ~ 6066 GMC Trucks ~ 6066 GMC Trucks ~
© 2000-2008 6066 GMC Trucks. Last Updated July 20, 2008.