GMC 3000 Model Series Trucks
The GMC Model 3000 was only built from 1960 to 1962, in 1963 this truck was dropped from the line due
to low volume of sells of this model. It was Offered only as a chassis cab model & with a GMC installed
12 foot stake body (V3005 only). The 1960-1962 GMC Trucks will have the torsion bar independent front
suspension, & leaf springs in the rear. It will have 5/10 lug pattern on the wheels, 5 on the front
& 10 on the rear with dual wheels. It uses the same cab as the smaller 1000-2500 model trucks.
This would be the MOST RARE GMC of this Body style. These trucks are rated for 14,000 lbs.
Chevrolet also offered a version of this truck, the 40 series.
1960 GMC 3000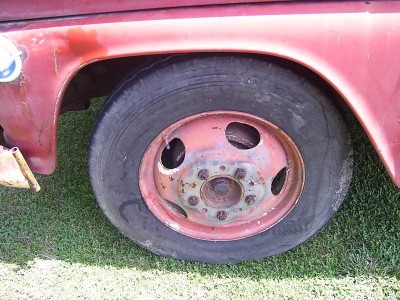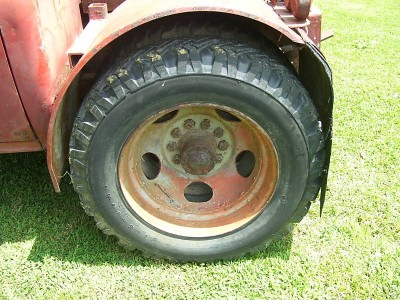 the 5/10 lug pattern on the wheels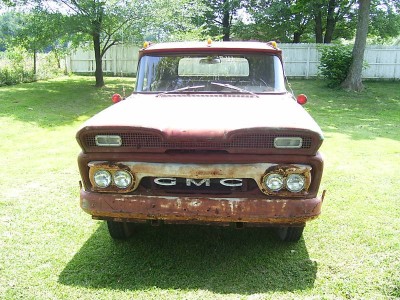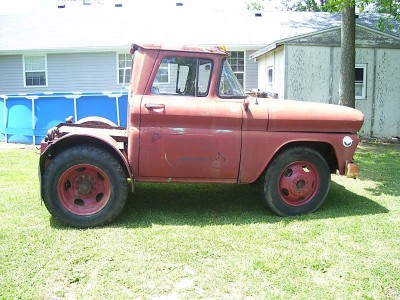 This GMC 3000 is a mobile home tote, the short wheelbase is not stock.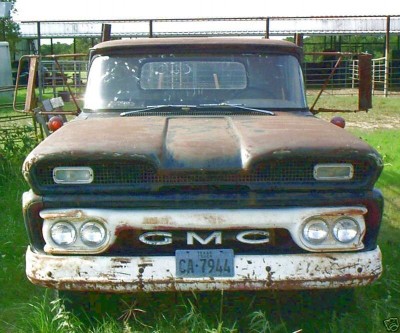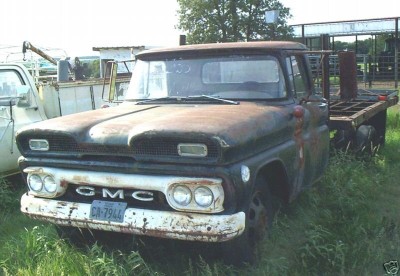 This one was seen on eBay from Texas
1962 GMC 3000
I found this GMC 3000 on December 18 2001 when I drove back on the Amalgamated Sugar factory site
at West Haven to check out the BN caboose parked there. The BN Caboose belongs to Ryan Rail Industries,
& I'm thinking the truck mite be theirs too as it is parked right next to it. If not them it mite just
belong to the Utah Central Railway, or an employee of the railroad or trucking company located there.
This one is a 1962 GMC Model 3000, GMC Quit building this model after 1962. The vin number on this
truck is 3005CJ1036C & it still has the V6 engine in it which should be a 305D.
The photos seen here were taken on May 26, 2002
~ 6066 GMC Trucks ~ 6066 GMC Trucks ~ 6066 GMC Trucks ~ 6066 GMC Trucks ~ 6066 GMC Trucks ~ 6066 GMC Trucks ~ 6066 GMC Trucks ~ 6066 GMC Trucks ~
© 2000-2008 6066 GMC Trucks. Last Updated July 27, 2008.