1966 GMC 1500 Wide Side Pickup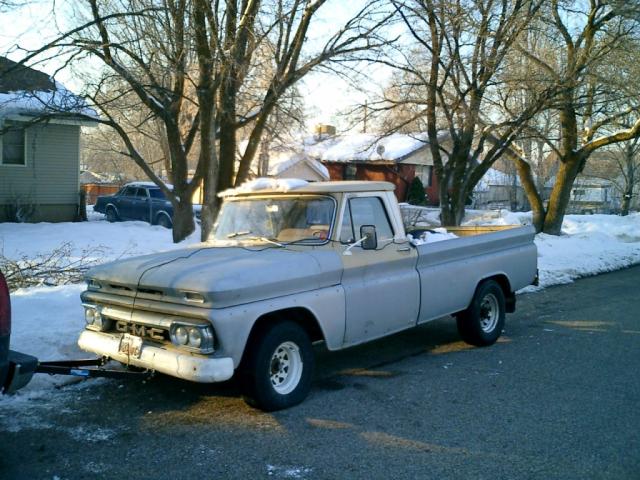 Here is the Truck Ready for the trip home from Ogden Utah were I picked it up.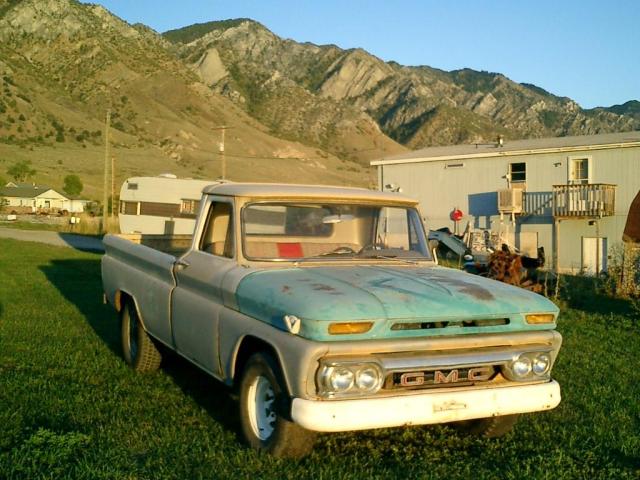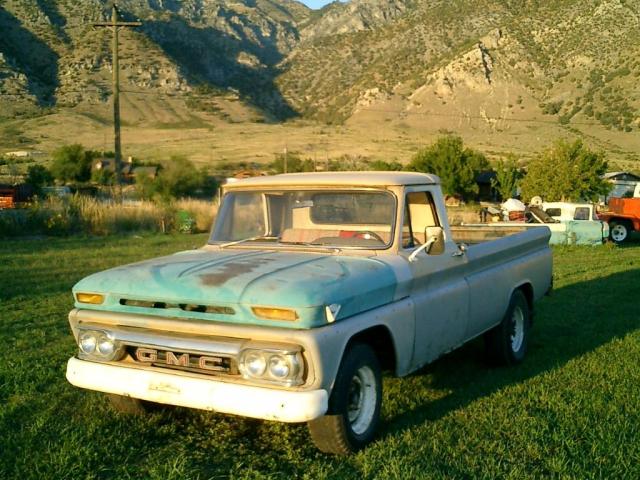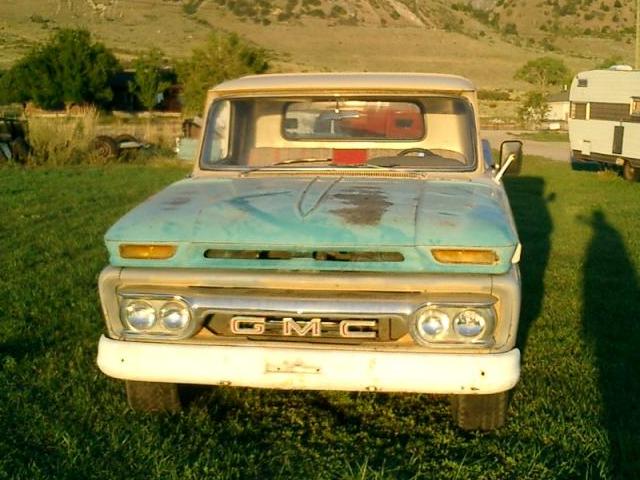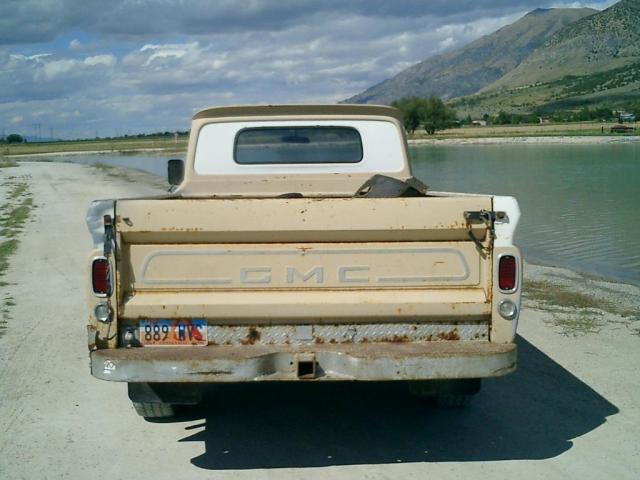 This truck is not in that bad of shape. What I know about it at this point, it's a
1966 GMC 1500, GMC 351E V6, New Process 435-GA 4-speed. Power Steering, Power
Brakes. It has the Custom Package with both of the Chrome trim packages. Missing
are the V6 emblems & "Custom" emblems. The major problem with it is a Bad Clutch.
Runs & every thing I checked Works. More & BIGGER Photos.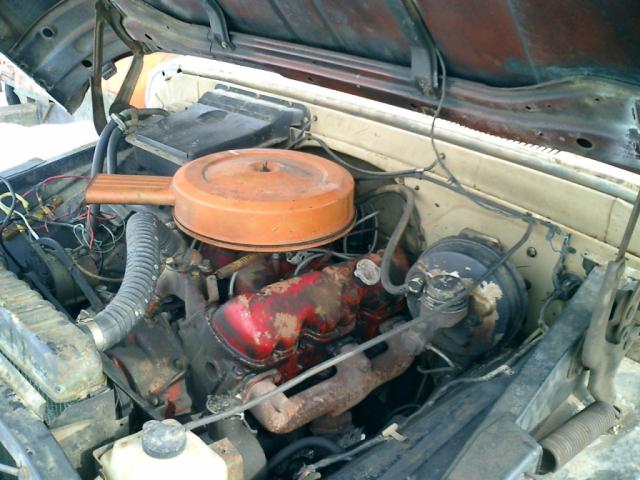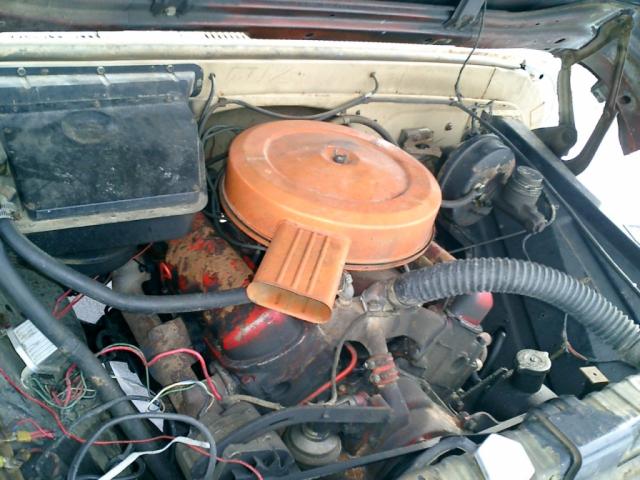 Getting it home was an adventure, I guess I should not have tried this on Friday the 13th.
We got the tow bar installed & headed out. One front tire was low & was giving us some
trouble, it lost it's bead before we could get to air. Trying to remove the lugs ended
up braking my cheapo Korea socket. And to top that off, my jack was bent. We were not
far from the Shop I work at, so I headed over there for more tools & to straighten the
jack. Got back, got the tire changed & we were on the way again. By this time it was dark.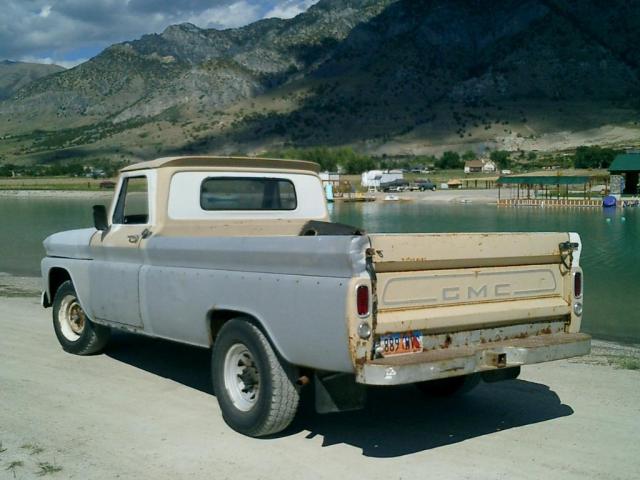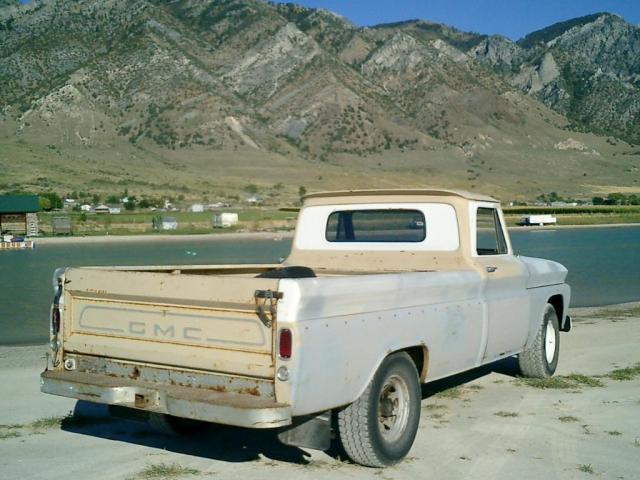 We got a few more miles & one side of the tow bar broke loss pulling away from a light.
At this point, I decide to drive it home, the lights work & the plates are up, it just
has a bad clutch, so I figure if I can keep it moving it will be all right. Got about half
way home, going up a hill & the clutch gives out al together. I tell my helper, Brad, to
just push me the rest of the way. The 1966 GMC had a receiver hitch, so we pulled that &
started pushing. We started out on this trip at about 4:00 pm & got the truck home at 7:30 pm,
we only had to move the truck 30 miles, ended up pushing it 15 of those.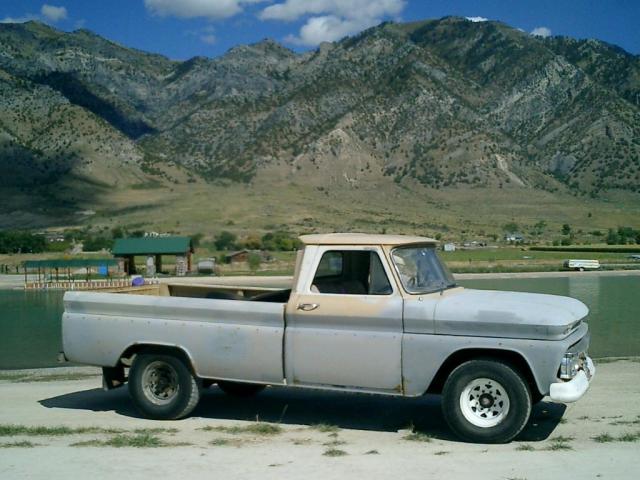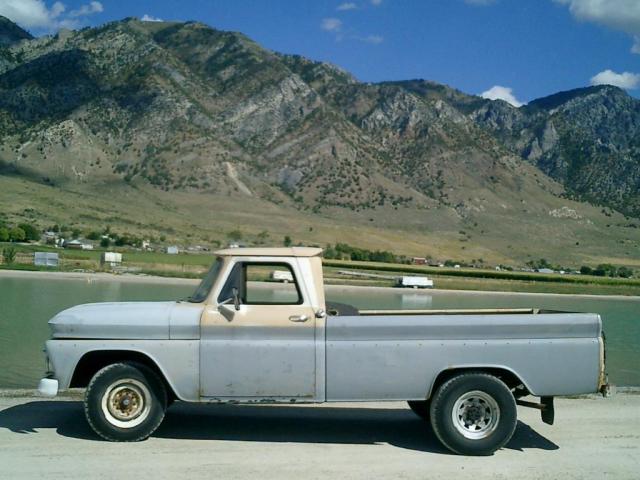 As Of this Update, the Clutch is replaced & the Chevy Hood has been swaped for a GMC Hood.
All Photos seen above are taken on September 13, 2004, excert the first one.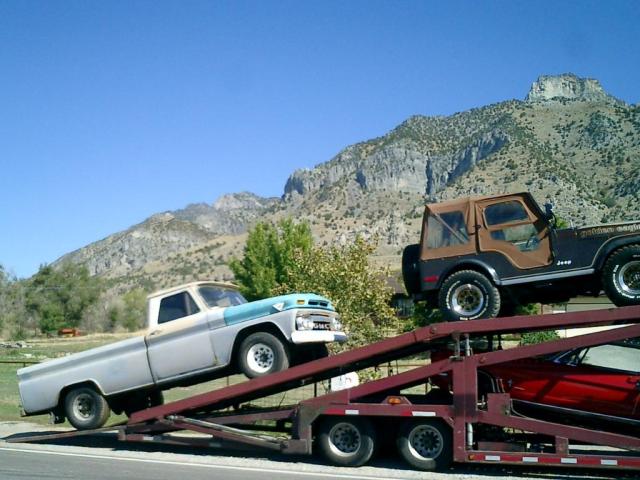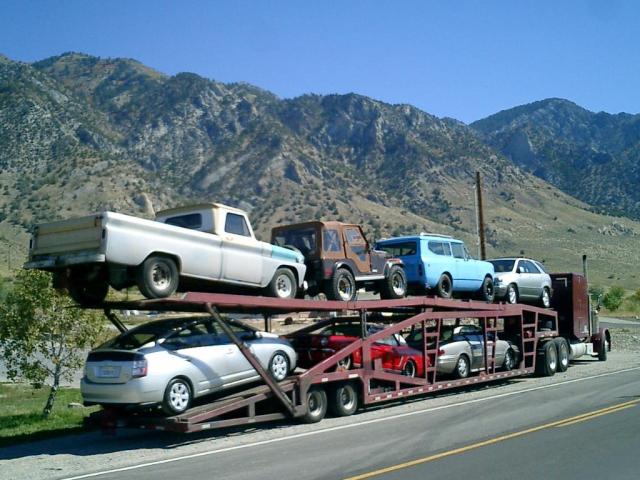 I sold this truck to a Guy back east, here it is being loaded & taken away.
~ 6066 GMC Trucks ~ 6066 GMC Trucks ~ 6066 GMC Trucks ~ 6066 GMC Trucks ~ 6066 GMC Trucks ~ 6066 GMC Trucks ~ 6066 GMC Trucks ~ 6066 GMC Trucks ~
© 2000-2009 6066 GMC Trucks. Last Updated December 10, 2008.