Jolly's GMC Parts Donor Trucks
1962 GMC 1000 Pickup
I got this truck because I was looking at a 1962 GMC 2500 one ton at the time,
& it would have been a good parts truck. I got a 1965 GMC 2500 instead. It's
a 1962 1000 long wide side. The truck is good shape, I have seen worst trucks
saved. I don't have a title & Parts are getting hard to find, so I'm just useing
this one for spare parts for both the 1965 GMC & the 1960 Chevrolet.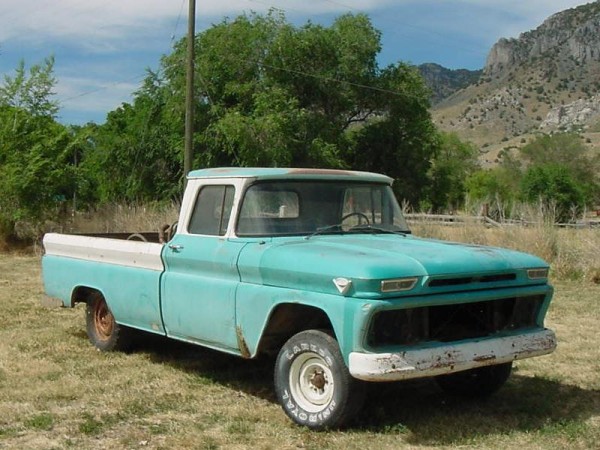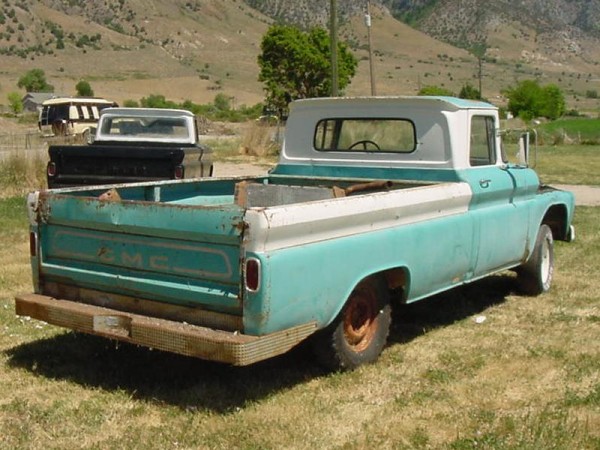 I used the hood on my 1965 GMC & the drivers door on the 1960 Chevy. The interior is not
too bad & the wiring is in really good shape. I have also used parts of the dash & sold
the rear axle. I still have the cab and bed for future use.
1960 GMC 1000 Pickup
I Found this one in the Grantsville Salvage Yard, I pulled the hood for my Truck.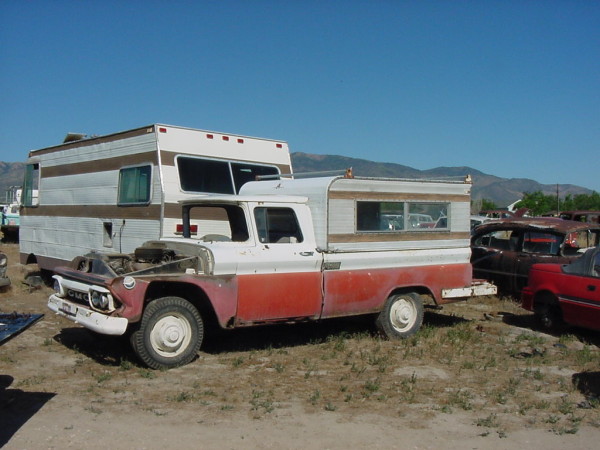 1963 GMC 4000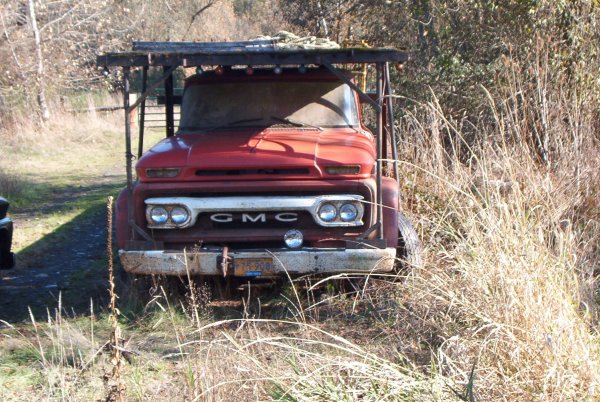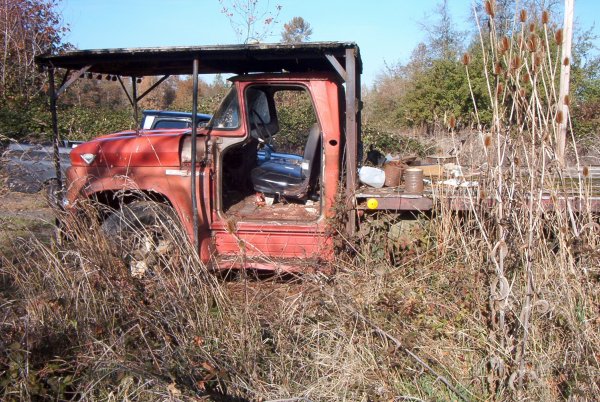 I found out about this truck from one of the guys over at ChevyTalk.org He said it had a GMC
401M V6 & NP540GL 5-speed transmission. David "Doc" Leifheit moved the truck to his place
in Dallas Oregon & removed the engine & trans for me.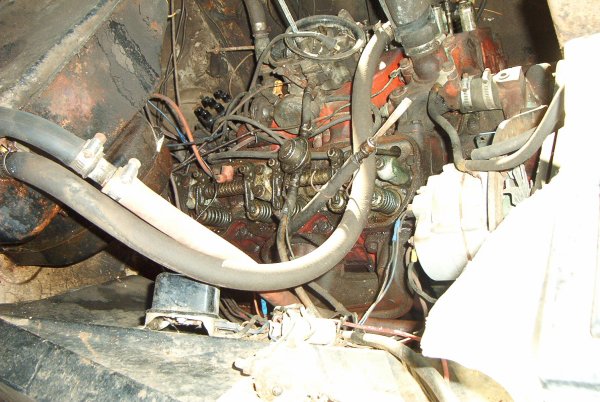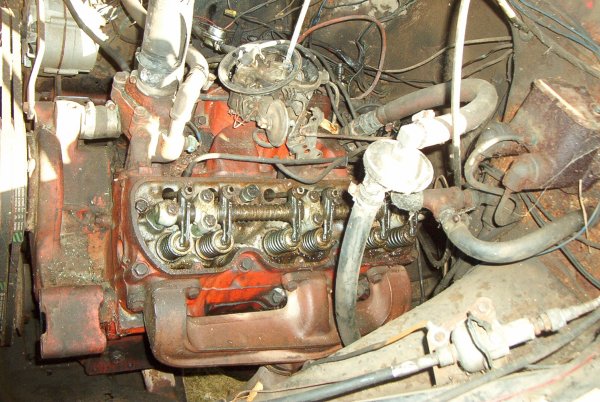 The Engine number is: 401M 031876, Just above the 401M is a stamp, X.030, My guess this
engine has been bored over 0.030. The 401M is nNot the stock engine for this truck.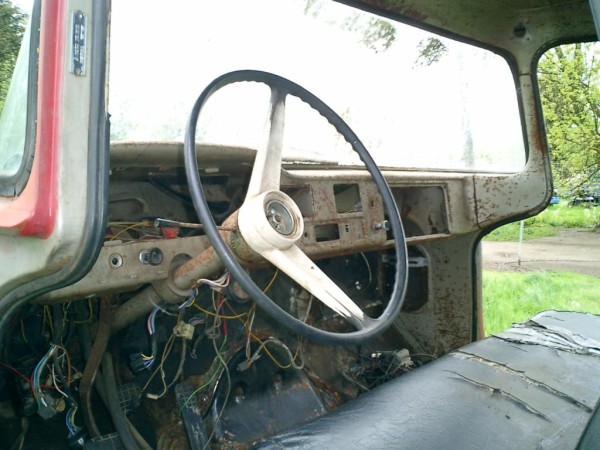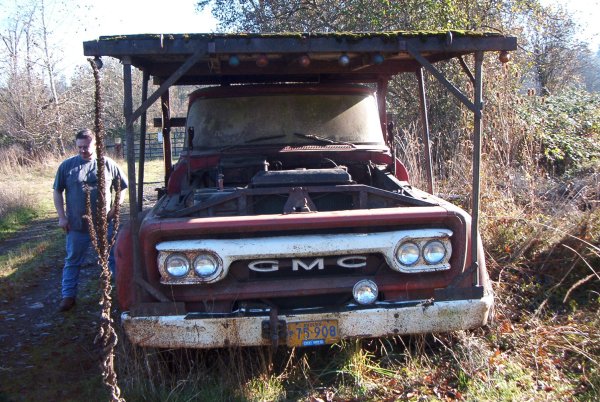 I also got the Dash panels & Grill.
1965 GMC W5500
This GMC truck was found by Gary Sundman in a salvage yard in Michigan. It donated it's
Spicer 5831-B Auxiliary Transmission & all the parts need to install it.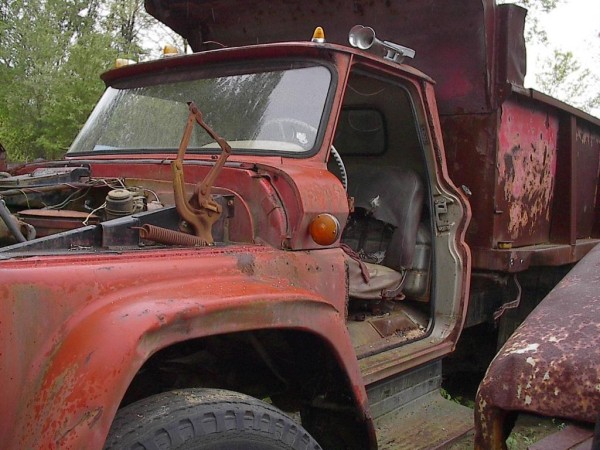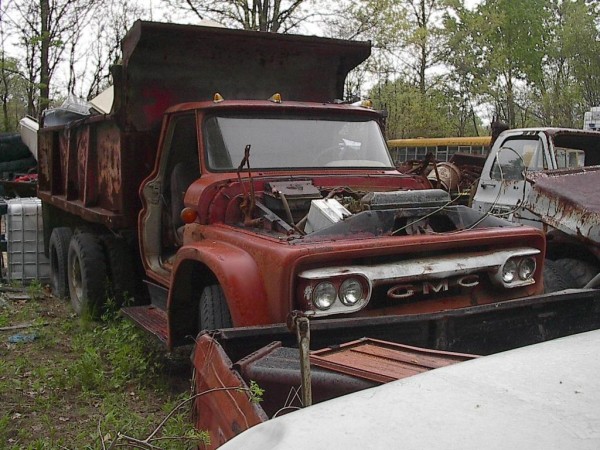 ~ 6066 GMC Trucks ~ 6066 GMC Trucks ~ 6066 GMC Trucks ~ 6066 GMC Trucks ~ 6066 GMC Trucks ~ 6066 GMC Trucks ~ 6066 GMC Trucks ~ 6066 GMC Trucks ~
© 2000-2008 6066 GMC Trucks. Last Updated July 21, 2008.